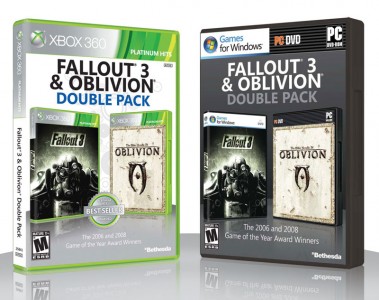 Two of the generations greatest RPGs, Fallout & Oblivion, will be having a re-release this April where gamers who haven't played both games can now do so with the Double Pack on the Xbox 360 and PC.
Fallout 3 & Oblivion Double Pack will be releasing in North America this April 3rd for $29.99 on the Xbox 360 and $19.99 on the PC. While it may sounds a good deal, it would be awesome if it's a Game of the Year editions.
Sorry PS3 fans, these double pack is only for the Xbox 360 and PC.