Star Wars: The Old Republic Will Not Become Free-To-Play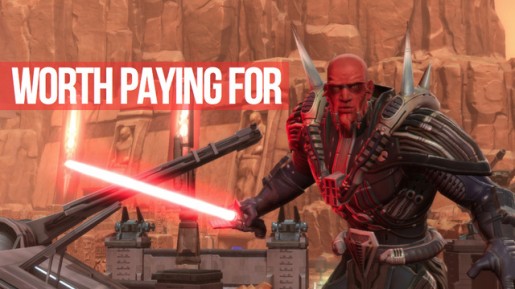 The game has barely been out 24 hours and already there are rumblings that Bioware's latest story driven MMO, Star Wars: The Old Republic, will eventually become free-to-play. Bioware has quickly moved to quash such rumours suggesting that what they have built is on far to grand a scale to simply be given away for free.
"We think we've built a premium experience with The Old Republic," answers BioWare co-founder Greg Zeschuk. "We're launching with 19 huge worlds, and hours and hours of story and content to explore. And we're going to be adding to that for months to come," adds co-founder Ray Muzyka. Zeschuk argues that, despite Blizzard's decision to offer the first 20 levels of World of Warcraft as free-to-play, it's still subscriptions that power the game.
Considering the amount of money that's been pumped into TOR (apparently over $100m) it's no surprise that both EA and Bioware are looking to recuperate a percentage of it. "Free-to-play works best when a game is built that way from the ground up," stated Zeschuk. "It affects the way you build the experience, how much time and detail you put into content and how you roll out and update."
Pricing's plans for The Old Republic match exactly that of WOW: $14.99 per month for a month-to-month recurring subscription, $13.99 per month for a 3-month recurring subscription and $12.99 per month for a 6-month recurring subscription. In short, this is the game you're looking for and you will pay a monthly subscription for it *waves hand*
Source: Kotaku