Crucial New Facts Revealed About The PlayStation Vita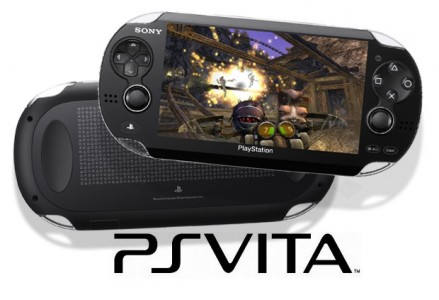 Japanese technology website, Impress Watch, posted a new interview with Sony's Vita development staff. They shed some light on some new facts about the PlayStation Vita and more.
The website had an opportunity to talk with Sony Computer Entertainment Senior VP Yoshio Matsumoto, Division 2 Software Development Head Muneki Shimada, and Product Division Chief Hiromi Wakai about the PlayStation Vita's multimedia features.
Here's some of the more interesting facts that were revealed about the PlayStation Vita as summarised by Andriasang…
No Flash Support:
It was revealed a few months ago that the PS Vita won't have any Flash support. This is mainly because Adobe won't be further developing its Mobile Flash Player. Shimada said that Sony is continuing negotiations with Adobe about this and haven't given up.
720p Video Support:
Shimada said that the PS Vita will only support 720p video support at present. Shimada said it's possible future updates could bring 1080p video onto the system. Shimada noted 720p is a reasonable resolution for the system anyway since the Vita only has 544 pixels vertical resolution. Anything higher than that will be scaled down anyway.
Custom Soundtracks:
Microsoft has allowed custom soundtracks for both the Xbox and Xbox 360 yet no Sony has never implemented this popular feature on any of its consoles to date although only some games carry this feature on the PS3. Thankfully, you can play your own music any time during gameplay while using the PS Vita much like you can do for the Xbox 360. This feature will be usable for all games.
Backwards Compatibility
As expected, the PS Vita will be backwards compatible with original PSP software. Sony will be using a combination of hardware and software functions to allow original PSP owners to play their PSP library. Shimada added software updates will be implemented so compatibility will be even better.
Custom Memory Cards
When Gamestop revealed its prices for the memory cards used for the PS Vita, some people frowned about how expensive they are. Shimada explained the reason they used custom memory cards is because for security reasons. The original PSP was plagued by firmware hacks and hopes it can prevent this by using the new proprietary format. Sony also wanted to make the cards more secure as they'll be used for "patches, game data, download content and more".
No Mac Support
The PlayStation Vita wont be recognized on your Mac computer initially. The new update for the PS3 recently ensured your PS3 can recognize the PS Vita hardware. A similar PC utility is due for release before the system's release date. Mac support won't be seen until the "not-so-distant future".
Source: Andriasang
Crucial New Facts Revealed About The PlayStation Vita , 6.9 out of 10 based on 7 ratings