One of the extras that can be unlocked after finishing God of War III is the Challenges of Olympus. If you are up to test your skills in God of War III, then the Challenges of Olympus is what you're going to look for. There is a total of seven challenges and unlocking the first two is easy but after that, prepare to be challenged.
Let's take a look at the list of challenges. We will update this post with our hints and tips very soon.
CHALLENGES OF OLYMPUS
Population Control
Don't allow more than 50 enemies to be in the fight arena at the same time.
Kill them before too many re-spawn
Bare Hands
Before the time runs out, kill all the enemies without using any weapons.
Get Stoned
Allow the Gorgons to turn you into stone 10 times without dying
El Matador – Ole
Don't get gored by the Minotaur
Don't get piled on by the Enemies
Knockout
Score 1000 Points by knocking enemies out of the arena. Sentry = 16 points, Minotaur= 30 Points, Wraith = 60 Points
Hades Kids
They don't die, they multiply
Get 5 Cyclops to spawn
Simply Smashing
Destroy all the urns before time runs out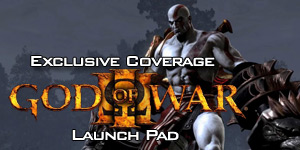 God of War III Challenges of Olympus Revealed

,