The announcement of Diablo IV was far from surprising, given the success of Diablo III, but the reveal has left fans hungry for more, especially the changes in Diablo IV loot system.
Based on the reveal we already know the Barbarian, Sorceress and Druid characters will be playable and another two will be revealed sometime later. We also know this action RPG will be as mechanic heavy as previous titles, though given the changes since Diablo III released and problems it faced, fans are concerned about how this will impact Diablo IV loot. Thankfully, it seems like there is a plan in place.
During the Diablo IV revealed panel, a number of details were shared about the system. The most notable is that loot is based on a number of elements from Diablo II and III. These include, but are not limited to a wide variety of armor, weapons, jewelry, and potions, along with boasting the most legendary items in the franchise and new set items to collect.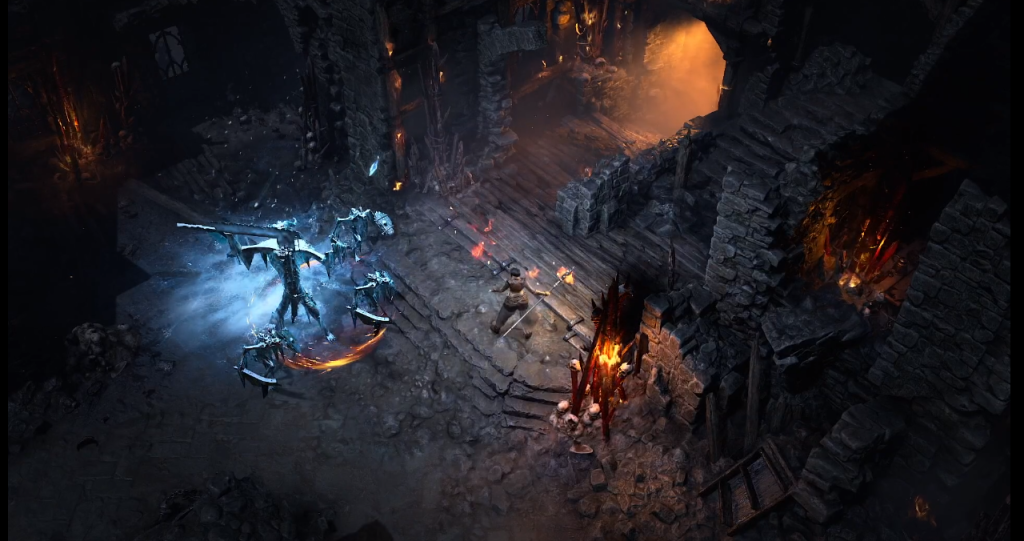 One of the biggest changes is making armor sets less prevalent to post-game players. While they'll still be powerful and fit specific niches, the overall increase might not be worth taking it over various items that fulfill specific roles. How this will pan out or what impact various hardships will bring has yet to be seen but it's an interesting change in direction, to say the least.
Additionally, the equipment has the chance of having runes or other bonuses that further specific benefits. This might be better resistance or possibly increasing damage, making it similar to Borderlands, where you chase after the best your luck can yield, overlooking for the outright best thing possible.
More information will be revealed when Diablo IV releases sometime in the future. In the meantime, console and PC players alike can relive Diablo III or possibly just get ready for the slow drip as it likely comes following each convention.