Tom Clancy's Ghost Recon Breakpoint is the latest Ghost Recon game from Ubisoft following the success of Ghost Recon Wildlands that debuted a couple of years ago. For fans who have played Wildlands, playing Breakpoint will be familiar territory as it is a direct sequel to the game. Attempting to bring out the success of Wildlands, many features in Breakpoint feel familiar, but as well introducing a lot of new things to make it stand out. Does it work though? Here's our Ghost Recon Breakpoint review.
The story of Breakpoint takes place after the events in Wildlands. If you have been playing Wildlands, the now antagonist in Breakpoint – Cole D. Walker, is one of the characters you will be hunting down. Following the footsteps of a new Ghost called Nomad, your team has been sent out on the island of Auroa after reports of USS navy ships have gone missing. As soon as you land on the island, things started to go haywire as choppers and other teams that have gone with Nomad have been shot down. With you seeing Walker as someone who is involved with what is going with Auroa, it's up to you to find out his connection, as well as solve the mysteries surrounding the Skell Technologies that is somehow involved in the drones and other technological advancements that are in the island.
Similar to Wildlands, Breakpoint offers open-world gameplay and will put you in the island of Auroa. The island of Auroa is as big as the ones featured in Wildlands, if not even bigger. The story is told through flashbacks, showing you how Walker defected. As you go through your mission in hunting him down, there are other things going on the island that is told through a series of side missions. With its non-linear mission set up, you are free to take on missions at any time but there are ones that require certain gear.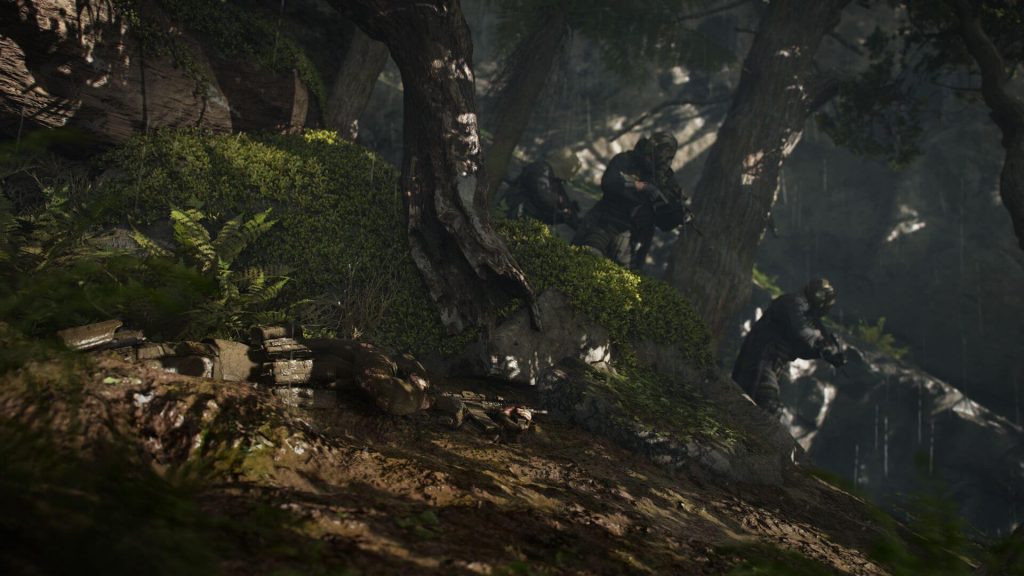 In tackling missions in Auroa, it can be done either by yourself or with up to three other people. Pretty much, playing Breakpoint is fun if you are playing with others but if you consider yourself as a lone wolf, the game can be finished solo but it will be a challenging one. There are only certain areas where you can team up and it's mostly on hubs. On these hubs, you will see online players populating the screen, and from there you can start assembling your team.
If you are a type of gamer that prefers player-vs-player action, there is a Ghost Squad mode that features a four players versus four players that puts two teams in elimination mode. Using all of the gadgets and other weapons you find in-game, you have to do everything what it takes to take down the other squad. It is fun when you manage to find a good squad but for the most part, it's just your basic PvP mode that are already present in other games.
Aside from doing missions where it involves going from point A to point B and eliminating your target, there are other things that can be done in Breakpoint. This varies from collecting your own intel on targets, collectibles, and performing investigations. In addition, there are faction quests that gives you items and more. If you are into doing a lot of stuff, this is where Breakpoint shines but with a plethora of missions that you can do, it can be overwhelming and repetitive. Sometimes with a massive world like in Breakpoint, it all comes down with the oversaturation of missions that you can do where it leads to being so frustrating to do due to its repetitiveness but it all manages to make up for its phenomenal shooting experience. Sure, the missions offer a variety of types like hijacking vehicles to destroying convoys, but if you get to do them multiple times in a row, it gets tiring.
Over the years of Ubisoft trying to make their Ghost Recon games as realistic as possible, they somehow achieved that in Breakpoint. An example of this is when you are exploring a certain area in the game, Nomad will get hungry and with the game's new crafting feature, you can collect recipes in the wild and make a ration that replenishes your stamina and your hydration. In reality, you are not superman in Breakpoint where you can just sprint as much as you like without getting tired.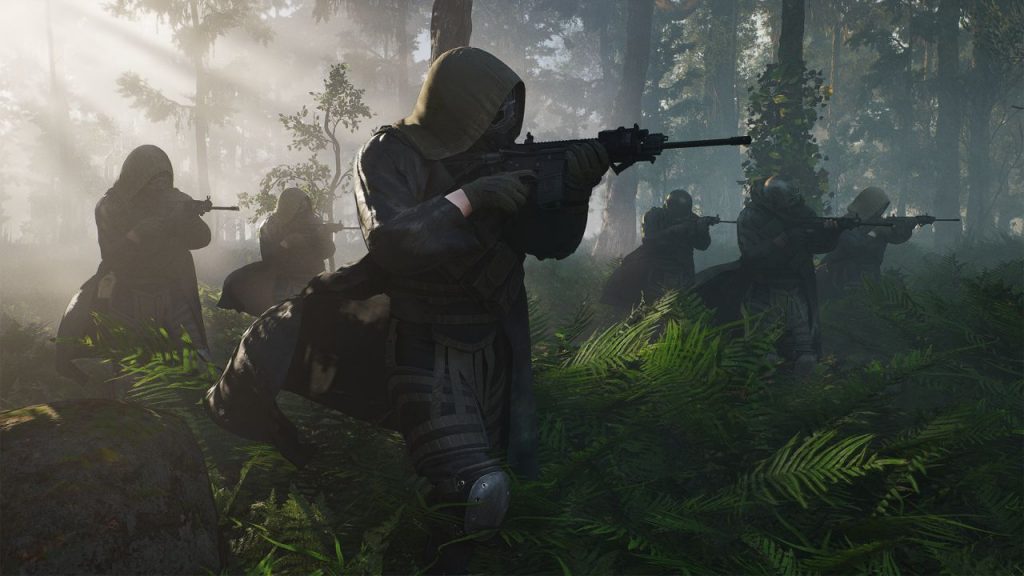 With Breakpoint being a tactical game, you will have to decide most of the time whether to go stealth play or go all-out on enemies. Regardless of what you choose, the game offers you different ways to tackle your missions. For the most part, when taking down enemies, it is very noticeable how bad the AI is.
Character progression plays a big role in Breakpoint. As you play through the game and do missions, your gear will have its own rating similar to The Division 2. You will go hunting for much better gear mission after mission. Your goal is to pretty much get the highest rating of gear as certain end game missions and raids are locked under a specific gear rating. Luckily, there is vast gear, attachments, and other accessories that Nomad can equip to reach that rating.
Microtransactions in Ghost Recon Breakpoint plays a big role in the game. During its launch week a few days ago, the in-game store offered items that boost experience boost and skill points but that were later removed by Ubisoft due to its pay-to-win nature. But seeing how these kinds of games have these, later on, I wouldn't be surprised if Ubisoft brings them back a month or two after release. Other items that are available on the store that you can purchase through varies from weapons, attachments, and other gears as well. If you have the money to spend more than what the actual value of the game is, there will always be that microtransactions to cater.
As far as visuals go, it looks beautiful on Xbox One X. The game will offer you two options when it comes to running the game, either you prioritize resolution or the quality. In Quality mode, it runs below 4K resolution but the game runs smoothly with a better draw distance. For the resolution mode, it runs at a dynamic 4K resolution that looks very good in a UHD set. Unfortunately, regardless of what you choose, the game will run at 30 frames per second, which is somewhat disappointing seeing as other third-person shooter games can run at 60 frames per second. There are times that the game suffers from frame rate drops during intense action scenes but it's not really game-breaking. Also, there are a lot of texture pop-ins. However, those who will be playing it on PC, will be treated with very smooth gameplay that can run up to 144 frames per second if your monitor and graphics card can support it. I played through the PC version for several hours and if I were to pick which version provides the best experience – I would say the PC version is number one.
Verdict
Ghost Recon Breakpoint feels a lot like Wildlands. That isn't a bad thing, it's fun to play and will certainly appeal to fans of tactical shooters, making it a solid choice if you're into those things. It also offers a deep and compelling story that gets better the larger your squad is. Where it falls short is repetitive missions, especially with how they're scattered throughout Auroa, and lackluster AI. If you can look past the flaws, it can be a fun title that evokes a similar reaction as Wildlands.

[Editor's Note: Ghost Recon Breakpoint was reviewed on the Xbox One X and PC platforms. The game was provided to us by the publisher for review purposes.]