Captain Cervantes is kind of a joke boss in The Surge 2. He isn't much more than a standard enemy, outside of having a lot more health and one annoying gimmick. However, with the right build and weapons, he is actually pretty easy to overcome. 
Editor's Note: This guide does not include the method to unlock the 2.0 weapon. At the time of writing, it is not currently known how to unlock it in The Surge 2. However, I would guess you need to beat him while he is cloaked.
Here's our The Surge 2 Captain Cervantes Guide: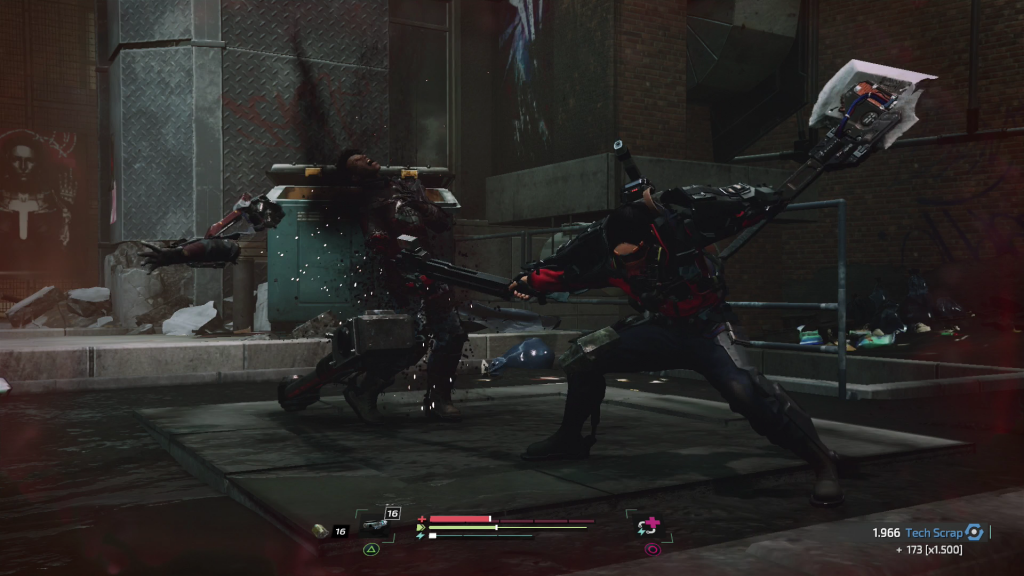 Preparation
By now you actually have a lot more options for build. For this and most future non-boss fights, I strongly suggest using Brother Truman's Faith (this is obtained by killing Brother Truman outside of the police station and can be obtained right after you defeat Eli the first time. Note, I do believe you need to remove his arm to get the weapon, so keep that in mind.) for your weapon and pairing it with EMP-44 'Starfish' drone. With this combo you'll be able to not only hit him at range with an extremely powerful weapon, it will also stun a good number of foes. This makes for a great way to overwhelm, disorient, stun and then ultimately kill most lesser foes. It won't do much for most bosses but it's still good.
Method
Since Captain Cervantes is a glorified enemy, the best way to handle him is to overwhelm. The only annoying part is their cloaked attack, as they can go anywhere, though constant pressure limits how often it will be used. From there, you just want to be smart. Sometimes hold off the offensive to gain some stamina back and then strike the second you see him start to cloak. If timed correctly, this will almost always hit and open the door for more attacks. Beyond that, stay smart and use the tactics you learned throughout your adventures.