The hard thing about roguelikes is figuring out how to maximize your power. RAD makes this even more difficult by limiting the amount of abilities you can have. Even if you're able to hold an unlimited amount of perks, your abilities are what makes or breaks a run. So much so that certain ones are powerful enough to singlehandedly beat the game. With so much hinging on your ability to make the right calls, you might be delighted to know there is an easy way to ensure you're in good shape.
Despite RAD being randomized, once a level is generated it's relatively static. This means if you make a copy of your save file and load the save file 10 different times, you should see the exact same version of the map each and every time. This is different from, say, Enter the Gungeon, where it changes even if you copy your save file. This is important, since it will allow you to salvage any run.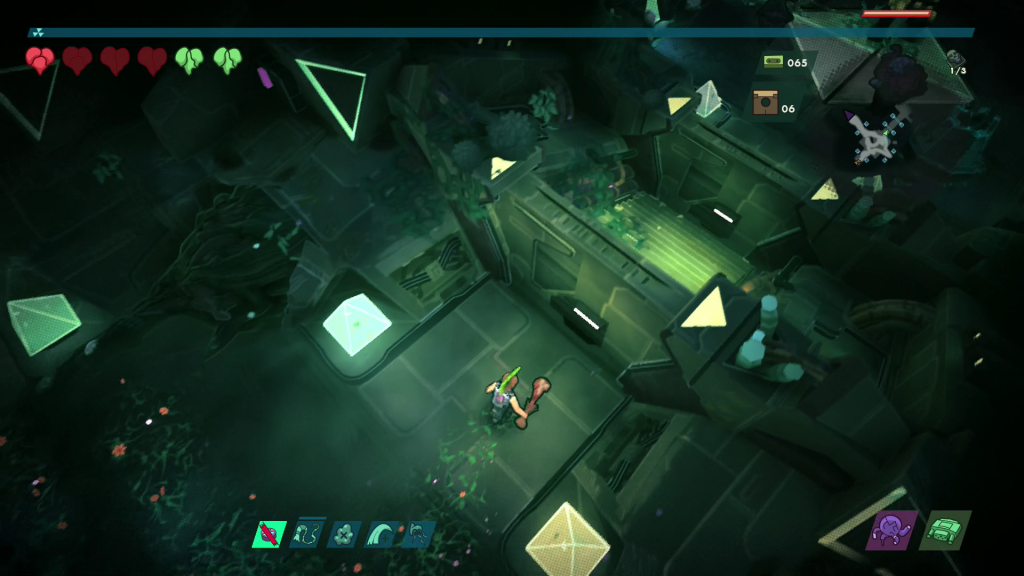 If you get a bad power, lose a good power, make a mistake, take too much damage or simply find a better use of your cash, reloading your game allows you to make the best version of each and every run you play. Best of all, if you don't die, simply quitting to the main menu and then selecting continue will start you at the beginning of the level without any of the positive or negative things occurring.
The only downside to this method is that there is no guarantee every run will be worth it. Some of them just have bad perks and rolls, meaning it might be in your best interest to retry. In fact, this method is actually ideal for anyone looking to get all the trophy/achievements.
Instead of dealing with negative powers or losing perfectly fine runs, you can grab different powers to see if they help you progress towards seeing everything. Now I don't need to sacrifice a great run over bad perks and it allows you to save it by correcting past mistakes. It isn't enough to singlehandedly beat the game but it does help a lot.