One Piece World Seeker, like a lot of anime games, had divisive reactions at launch. We gave it a less than impressive review, whereas fans found enjoyment in the little things. However you might have felt, the one thing most people agreed on was the lack of characters proved disappointing. Thankfully, the DLC plans to address this, with the first one focusing on Zoro. Since Void Mirror Prototype addresses some concerns, adds a new character and expands on the story, is it a must or does it continue to fall short?
Void Mirror Prototype takes place during the main story and is meant to expand on the core ideas. Zoro, fascinated by Isaac's power, decides to chase after him and ends up discovering the secrets of the factory. It's an okay story that will appeal to those who enjoyed the core story, with it suffering from the same problems if you didn't.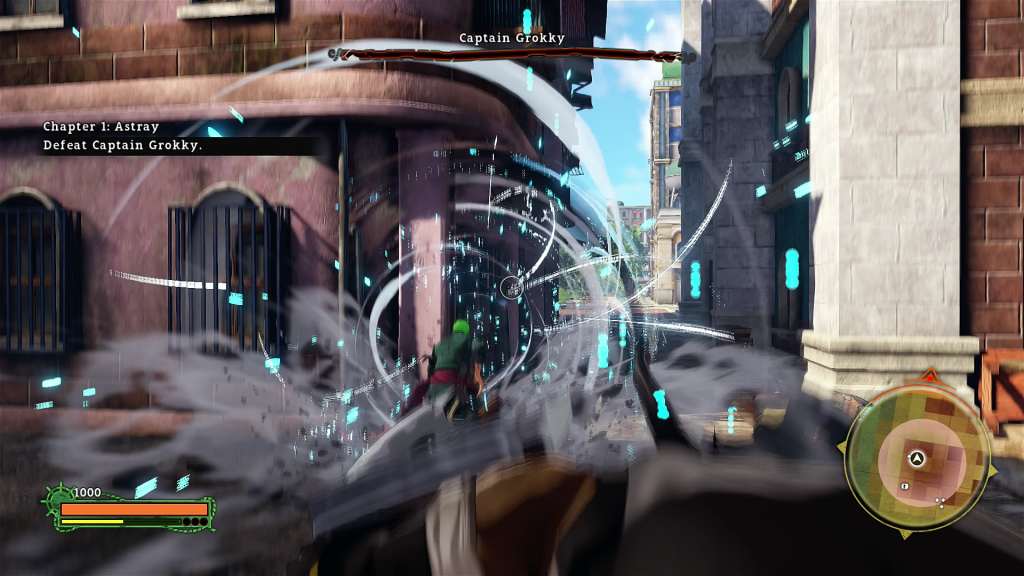 Where the DLC actually starts to get some life is combat. As great as Luffy is, having another character to explore the world can add a lot to the experience. Unfortunately, Zoro remains fairly shallow. In addition to super moves and special attacks, he has a couple attacks and a block. Players can rush towards an enemy and he can shoot a distance attack using his swords, though it doesn't take long before he feels just as dull.
Exploration isn't much better. Considering it takes place in the existing world, it should be filled with familiar sites, tasks and elements to deal with. To combat Zoro's limited movement, he can just endlessly jump on things. This makes it a little easier to, say, jump off a building and defeat an enemy or collect some loot, though the novelty is short lived.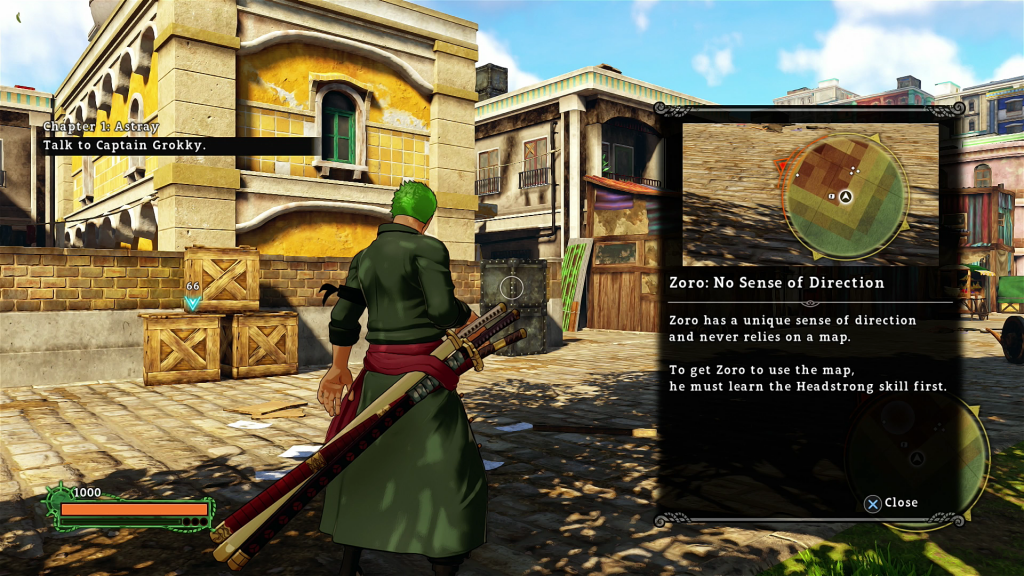 Despite the negatives, it's important to note that the goal wasn't to make the best game or experience, as much as keep true to the series. There is no better example of that than giving Zoro's mini-map a pixilation and noting his notoriously and often mocked sense of direction. It's the little things that might add charm to the expansion, they just don't make for the best experience.
Verdict
Unsurprisingly, Void Mirror Prototype is meant for fans of the base game. Returning players will be reminded of what they dislike, just this time it plays a little different. For some this will be enough, though others might want a bit more. Considering we have two more expansions set to release sometime in the future, hopefully they do more than just add a slightly different version of existing content.