Some of the best stories and adventures are hidden in relatively unknown games. The Last of Us is an easy example of a game most players know of and will speak highly of, yet these traits are not limited to the best five or 10 games on the market. Labyrinth of Refrain: Coven of Dusk had an ending so good I almost and I mean I was just on the cusp, of crying, because the normal ending was just that nice. The Legend of Heroes: Trails of Cold Steel is one such title for a number of other people. And with the third game set to release in a little bit and it expanding where the previous titles end, it makes sense to rerelease The Legend of Heroes: Trails of Cold Steel II. Given the first title was pretty good, will this sequel follow in those footsteps or was it good for when it released?
The Legend of Heroes: Trails of Cold Steel II takes place a month after the previous game, with Rean Schwarzer waking up in the Divine Knight, Valimar. While the cold opening will appeal for some, this is a series where story is king and you need that connection if you want to actually enjoy it. Thankfully, Nihon Falcom realized this and added an oddly robust recap of the previous adventure.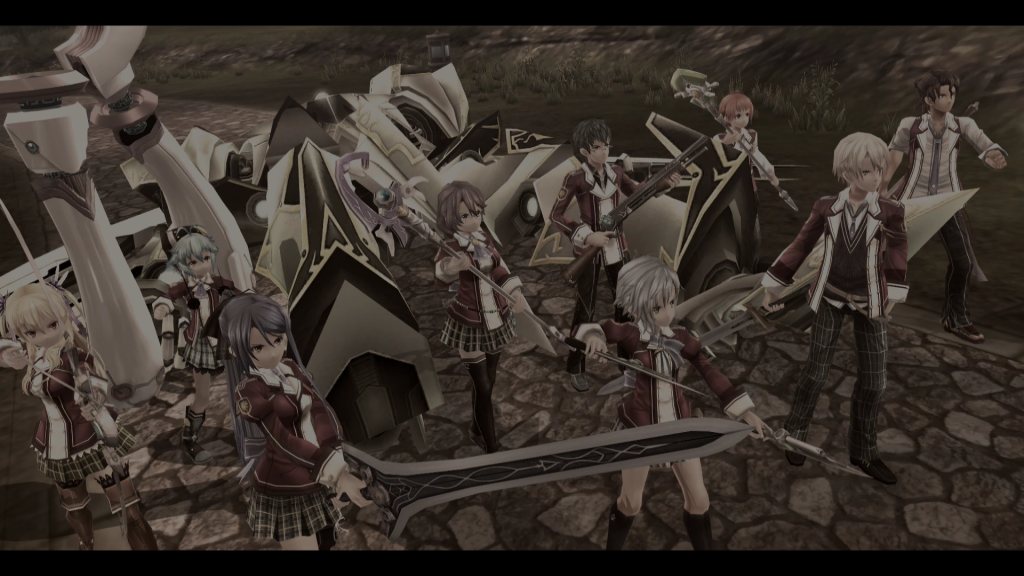 Complete with a separate explanation of each chapter, along with character profiles and more, it's an easy way for anyone to jump right in. And, even though everything is presented in a cliff note fashion, in that you get a pretty general summery that includes twists and key points, presented in a way that sells the intent, it can be a lot to take in. Perhaps not the best to say you should relive that and then play it but enough where a returning fan can get an overview or at least know how Rean ended up in the situation he is in.
Once you're up to speed, the story itself is about finishing the civil war that began in the previous game. To do this, Rean needs to find his friends and overcome a variety of obstacles, both new and old, to save those he cares about. Regardless of how this comes off, it's actually a fantastic story, one where the twists and turns are exciting and the little things make a difference. For some this might make it hard to get into but anyone willing to invest the time will be rewarded.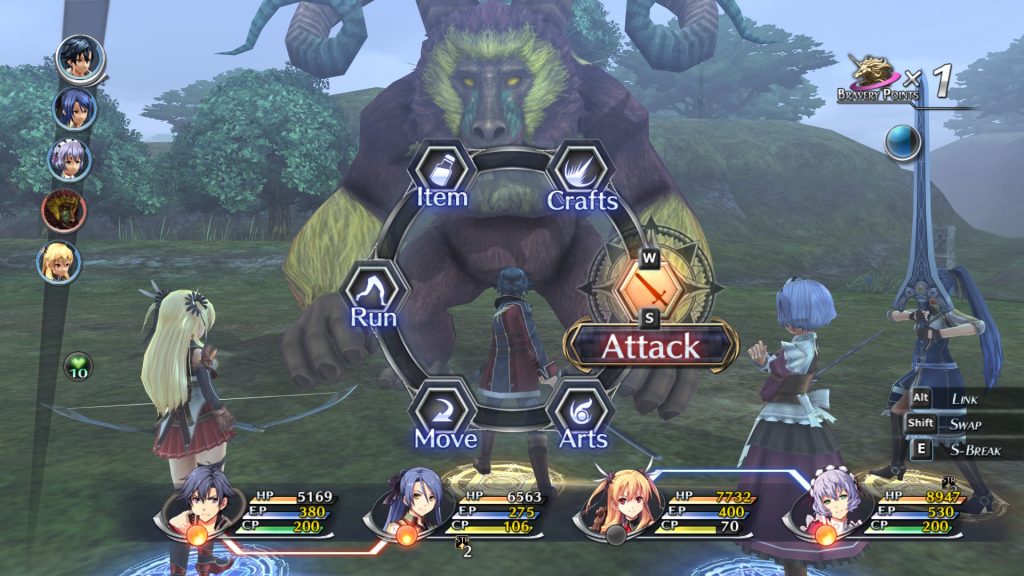 Even if the story itself aged well, something that is pretty forgiving, gameplay is a little on the dated side. The Legend of Heroes: Trails of Cold Steel II is similar to games like Neptunia, where you can explore and interact with the world around you, though combat is still turn based. Looking around can yield items, equipment or other challenges that you need to overcome.
Fights themselves are relatively straightforward. Position, damage and planning are your keys to success. The basic idea is simple, attack or be attacked, use the points you receive from these interactions to do a variety of moves that cause additional damage. Naturally, like Neptunia and the like, you want to use area based attacks in a way that causes the most damage. A well placed attack can defeat two enemies, where as a bad call might cause you to lose precious resources.
Failure is an option, so if you're not the most skilled player, you can lose and simply retry a fight. And, if you still can't do it, you can also decrease the difficulty of said fight to give you an edge. But, it really isn't that hard on lower difficulties. At most you need to pay attention to turn order, avoid leaving yourself open for too long and focus on bringing down enemies are quickly as possible.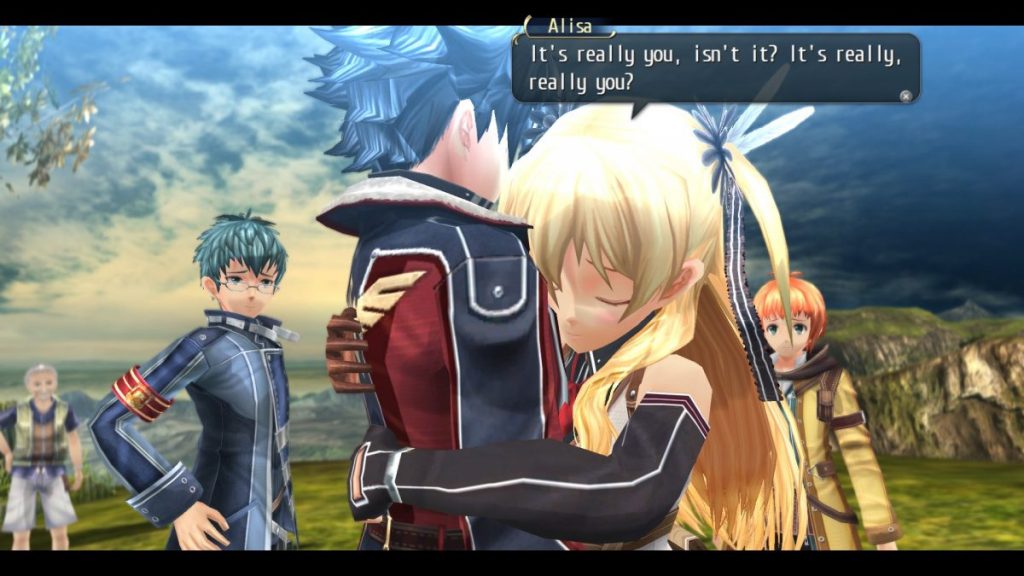 Outside of combat, the adventure looks and feels pretty dated. It honestly feels more like a PlayStation 2 game that got upscaled than a lower budget PlayStation 3 game. With low polygon counts, rough models and a flat world, visuals can't quite draw you in as easily as the story itself. For some this might be a negative, something that is also true for the combat, but those willing to put in the time will be rewarded. Assuming you can stomach long sessions of dialogue.
Verdict
The Legend of Heroes: Trails of Cold Steel II manages to hit both the best and worst parts of JRPGs. Where gameplay and visuals feel dated, even when it was brand new, it's hard to argue with the story. It's deep, engrossing and all about giving players a reason to invest in an otherwise okay adventure. For some this won't be enough, but if you can put up with an average gameplay experience, you'll be rewarded with story that more than makes up for it.
[Editor's Note: The Legend of Heroes: Trails of Cold Steel II was reviewed on PS4 platform. The game was provided to us by the publisher for review purposes.]