Given Shang Tsung is the first real DLC character in Mortal Kombat 11, he is a good indicator of what to expect from the others. And, if the other characters are just as robust, I am excited to what they do with the rest.
Shang Tsung starts by being one of the most robust players in the game. He has a lot of potential moves, some of which are more novelty, plus the ability to briefly play as a copy of your opponent. The latter opens up a lot of doors for high level play, assuming you're good enough to open them.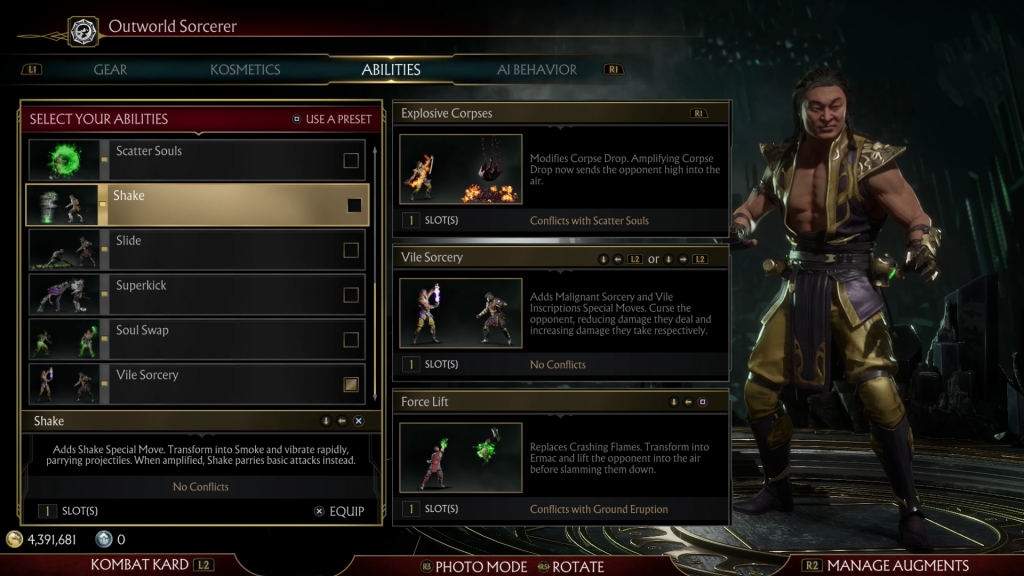 What makes it special is, after a while you should have a pretty good idea of what they're going for. Maybe it's a jump, perhaps it's a devastating combo, so being able to basically add a completely different characters move set to your collection, however briefly, makes you that much harder to predict.
As for his actual moves, he has some good resources. Combos aren't overly difficult, he has ranged attacks and is one of the more interesting fighters to watch. Part of this is because he can transform into Ermac, Rain, Reptile, Smoke and more. As tempting as some of these characters are, a few of them exist to add the character, than actually be useful.
For instance, Reptile's slide isn't that great and Rain's super kick isn't the most practical. This is a stark contrast to Smoke's shake offering a projectile parry or Ermac's force lift being a decent starter. With 13 total options, there is a lot to play around with besides just the moves that involve previous characters.
Like included characters, Shang Tsung has 31 of each accessory, 42 skins, including a young and old version, four intros and victories and more. Best of all, new interactions were added that involve him, some of which are pretty amusing. Not only is this a lot to take in, in addition to being a fairly robust character, it gives hope that the other characters will be implemented as well.