Over the years, Neptunia went from a rather generic RPG with a gimmick to a game with distinct characters, locations, enemies and story. The latest spin off turns the traditionally 3D RPG into a 2D one. With the characters you know and love, silly character interactions and everyone's favorite main character, is Super Neptunia RPG a super game or does it suffer from some problems?
In this adventure Neptune has yet again lost her memory and thrown in the middle of a conflict. Super Neptunia RPG even pokes fun at this plot line, before just going with it. In this adventure someone wants to remove 3D games forever, so you need to band together to stop them.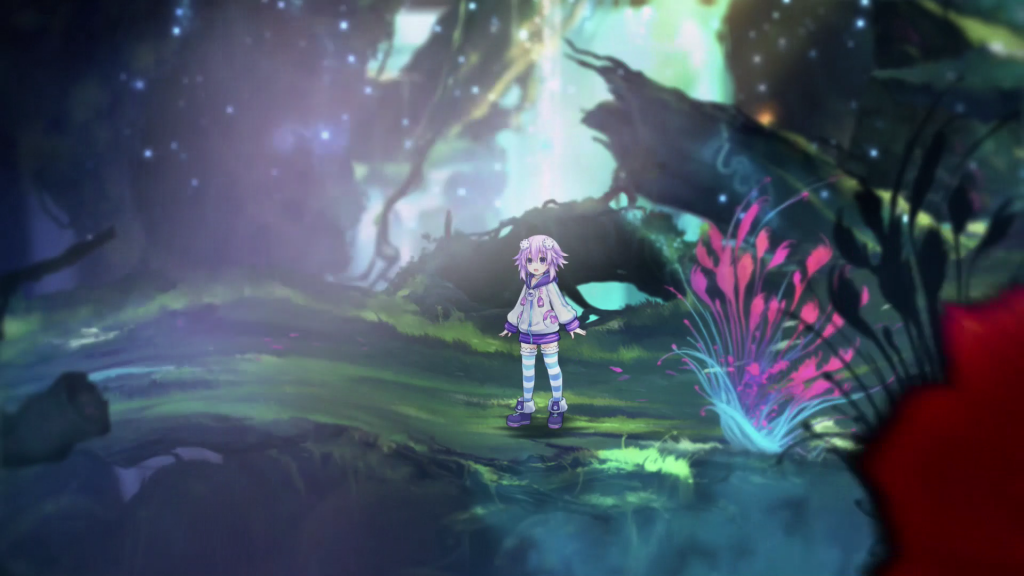 Like every other title in the series, story will often take a back seat to silly interactions and random jokes. Some are common anime tropes, others involve gaming, with the only consistent element being that it will appeal to fans of the franchise. Thankfully, a good number of the main cast appear and maintain their usual roles. It makes for a familiar experience, one that works as a contrast to the now 2D adventure.
Most of the elements found in previous games return here. You can see enemies on the map, they can be attacked for an early attack, there are random elements around, progression happens through buying better gear or crafting and so forth. The big difference is how combat works.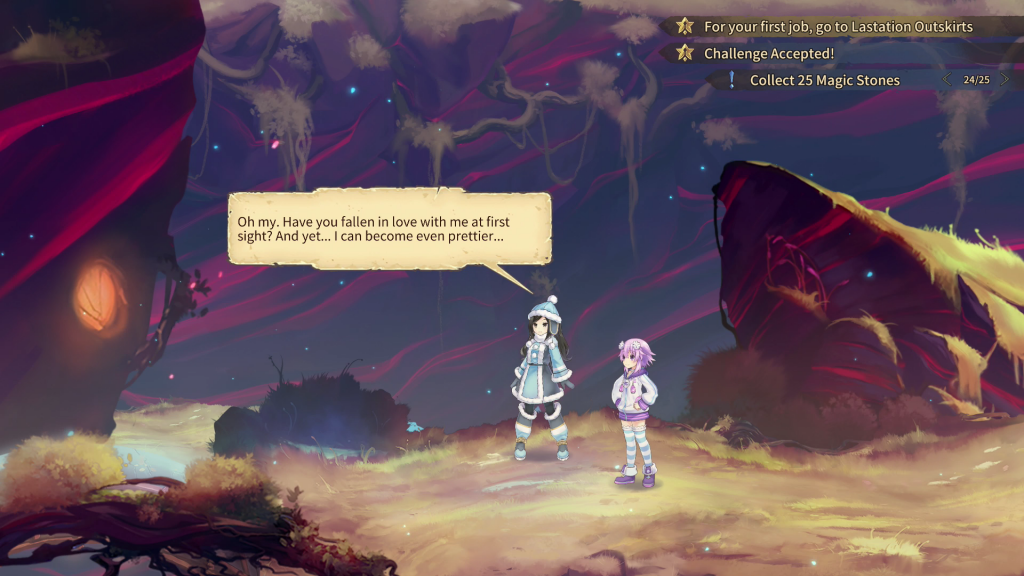 Unlike the previous turn based games, Super Neptunia RPG essentially has a counter that will fill up with time and determines who can attack with what. Not only is this extremely slow, it is pretty shallow.
As you progress, more characters will join your party and your formation determines you attack. Parties can have up to four members, meaning each character can be assigned four different attacks based off where they stand. If this is confusing, basically, if you have Neptune stand to the left she might do a normal attack, top is a support buff, right does might and bottom gives you glacis edge, a powerful ice attack. Obviously you get more moves, you're just limited to what you assign and where they stand in battle.
It will take some time to master these moves, see the importance of certain attacks and only certain situations will actually call for things like buffs. The big issue is basically remembering every attack. There is nothing that indicates where you need them to be to do certain attacks, so you either remember, write it down or stumble though combat. Given how slow it can be, I found myself using fast forward to do attacks and only playing at normal speed when I can actually change the outcome of things.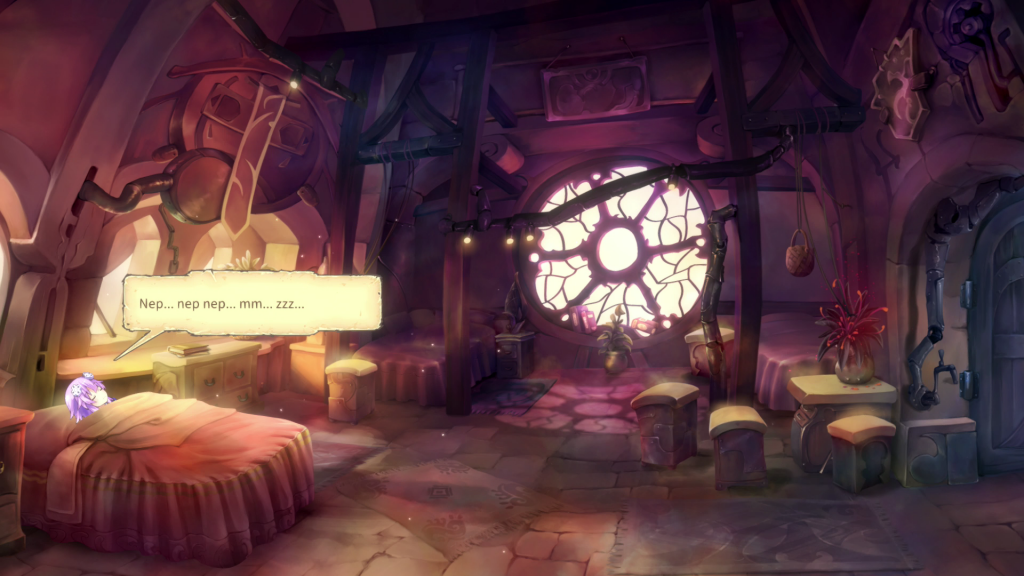 Thankfully, there is a little more to it. For instance, there is a break move that does substantial damage. It is activated by using bar and pushing it at a specific moment to turn the tides. Each character also has their own specialty, with a good starting attack setting the tone for an easy victory.
Outside of combat, Super Neptunia RPG is one of the highest looking titles in the series. Some of the beloved enemies got new designs that look great in their simplified state. The downside is, despite that, the way it handles motion is pretty bad. Even with my Sony OLED and the X1 Extreme processor, did I notice extreme juddering. So much so that extended playing gave me a migraine, something I don't think I've experienced since playing the underrated and now dead LawBreakers.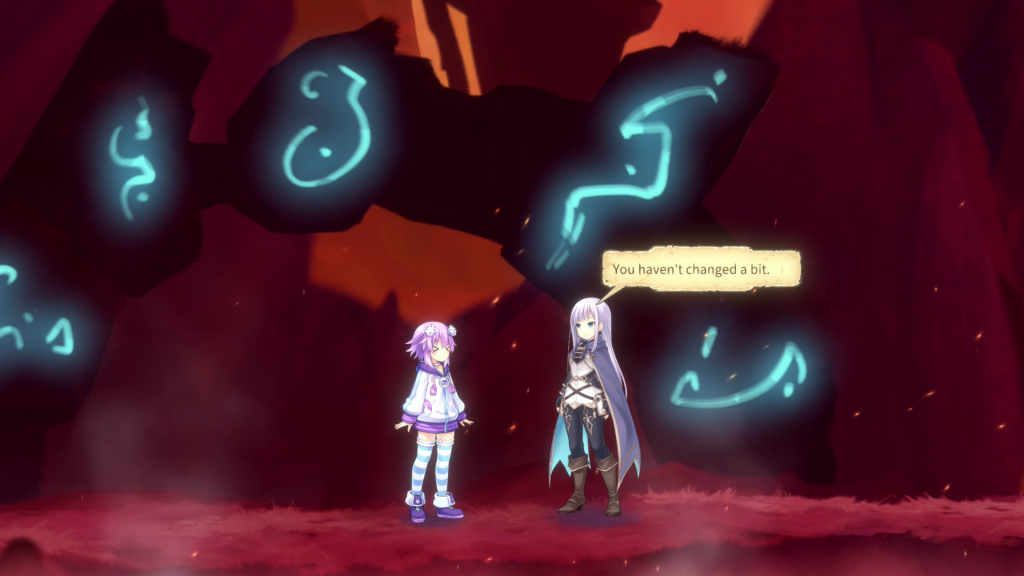 Even still, the simplified experience honestly works well for the game and ultimately ends up feeling like a slower version of the 3D counterpart. Plus, hiding treasure behind platforming sections or racing elements is a nice touch, something that is common for the genre.
Verdict
Long story short, Super Neptunia RPG is essentially a 2D version of the game fans love. The quirky humor is there, as are some of the beloved characters and enemies, making for a solid experience. Sure, it could have a faster or slightly more elaborate battle system but it works fine in actual practice. And, while the motion could be a lot better, it has enough mindless fun to more than make up for it.
[Editor's Note: Super Neptunia RPG was reviewed on PS4 platform. The game was provided to us by the publisher for review purposes.]