When I first saw Luna I was blown away by the beautiful art style. Similar to Jupiter & Mars, it was a game I had to see on my OLED and had almost too much charm. Given Luna is an experience game, which tend to rely on being better than the sum of its parts, I was worried but still gave it a go. With many other experiences proving to be essential titles, is Luna another Journey is does it suffer a similar fate as Jupiter & Mars?
Luna relies on vague concepts and a lack of details so you can kind of piece together your own story. I personally saw it as a sad tale about remembering the past, though it could just as easily be a hopeful story about how it's never too late to start a new. But, whatever you choose to believe, there isn't much said.
The vast majority of scenes exist to introduce, touch on and then show a couple other creatures in Birds life. Each animal tends to rely on what we associate with the animal, so the fox is sly and so forth, making these scenes a bit forgettable. Unfortunately, similar things can be said about the story.
Perhaps the biggest problem with Luna is how simple and repetitive the experience is. This is especially problematic for a title that mentions puzzles and tries to oversell a rather hollow ride.
For instance, each of the four levels follow the exact same arc. First you follow some kind of beat, connect the dots, unlock some item, repeat this four more times and then go to a level, mess around until you get the ability to progress and then there is a cutscene where the two animals sing. Once you realize this is all there is to Luna, it's hard to enjoy the minor things and ultimately takes away from the experience.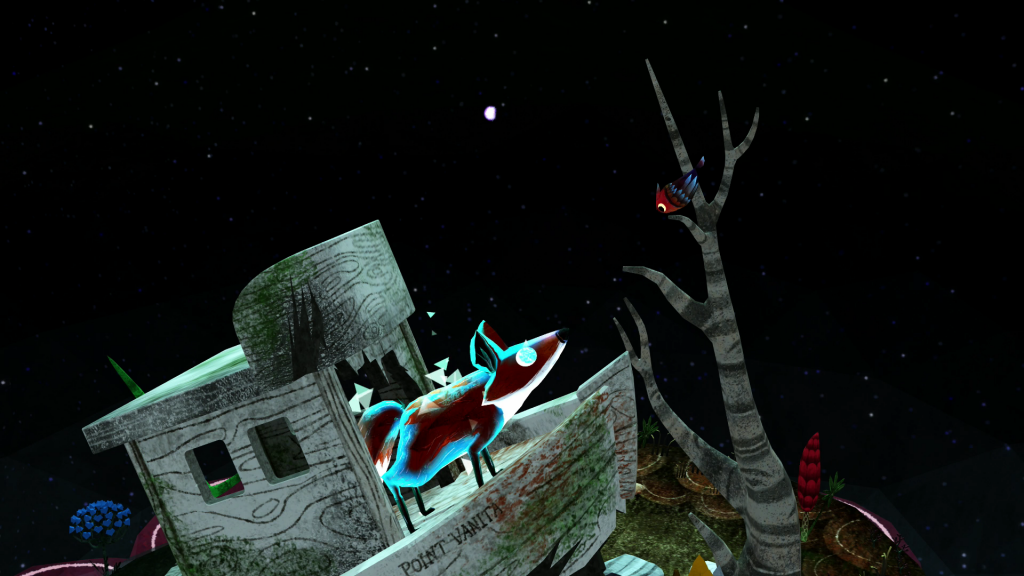 When you get the ability to plant things and interact with the world, it would be great if you needed to achieve certain things or do it a specific way, but you just need to plant stuff, change some sizes, bend something and swap colors around. It doesn't seem to matter where you put it or how much thought goes into your world, it just has to have such and such level of interaction to continue the adventure.
Now, had Luna been a long adventure with a lot of complex things going on or a super deep world these choices would be easier to understand and accept, yet it honestly isn't. Clocking in at about an hour, every level gets about 10 to 15 minutes of interaction, which means there really isn't much to see. Now, you can interact with some of the levels in weird ways, like moving rocks or wood, though most of it is adding forests and converting it from a wasteland to a lush garden.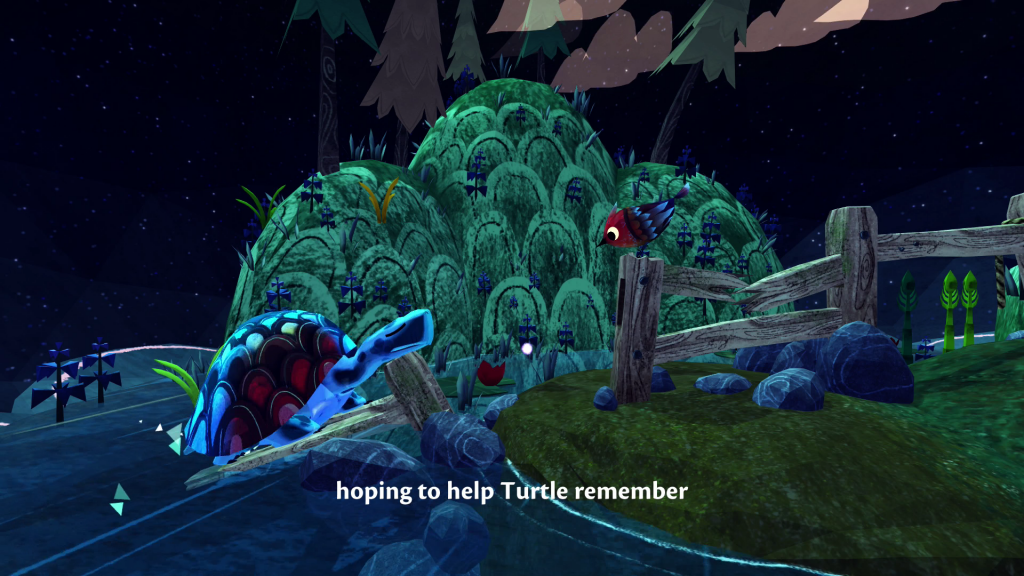 Despite the negative gameplay and story aspects, nothing can take away from Luna's charm. It's a game that feels like a storybook and has characters and locations that showcase the style. Some might feel the art alone is enough to make the experience worthwhile, though don't expect a lot of different content.
Verdict
Overall, Luna falls into the trap a lot of experience games do. It looks amazing and has some cool features, such as VR, there just isn't much beyond the gimmicks. When you figure the adventure is about an hour, most of the gameplay is clicking things and it follows the same pattern throughout, it just doesn't have anything else to attract players. This doesn't mean you won't enjoy Luna, the look and feel, combined with just tending a garden might be enough for some, it's just not a title that will have much for anyone beyond that small niche.
[Editor's Note: Luna was reviewed on PS4 platform. The game was provided to us by the publisher for review purposes.]