Bandai Namco revealed during the latest God Eater series official broadcast that the highly anticipated version 1.40 update for God Eater 3 will be released tomorrow, June 28.
In the upcoming version 1.40, the game will be getting a new Time Attack Missions and new costumes.
Time Attack missions display the HP of the Aragami beneath the Aragami's name, which not only makes it easy to figure out the best way to defeat an Aragami, but also take into account the enjoyment of those watching you play. Each mission has a target time, and awards a gold, silver, or bronze medal depending on the results. The medal displayed to the left of the timer is the medal that can be won if the Aragami is defeated at that point in time. There is also a convenient "Restart" feature that allows you to restart the Time Attack mission mid-fight.
As for the new costumes, it will feature a Code Vein-themed attire.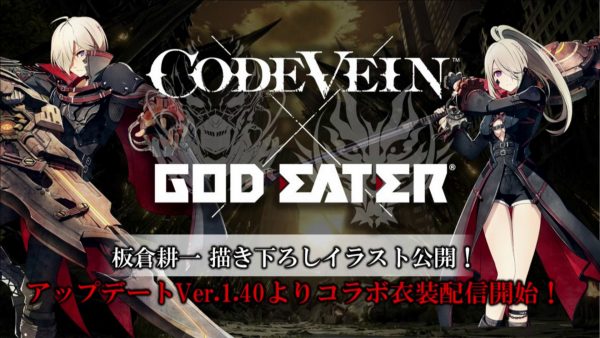 In addition, the upcoming update will also include a large list of balance updates and adjustments.
Following the release of version 1.40 update, God Eater 3 will be getting a second season of free updates. According to Bandai Namco, there will be additional episodes that will be released, starting with Claire episode via the version 2.0. It will be then followed by the Hugo and Zeke episodes via version 2.10 update and the episodes for other characters after that. The episodes that will be released will revolve around 'Core Engage' and focus on interaction with your teammates.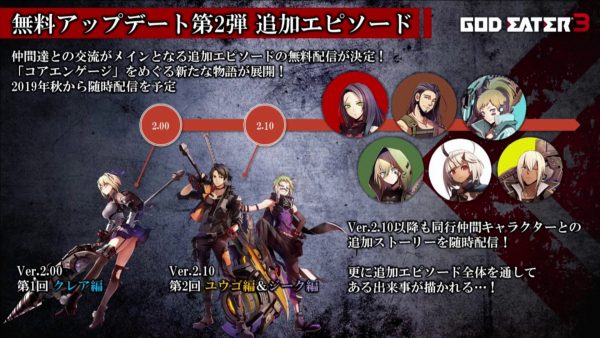 In addition to episodes, the second season of free updates will also feature new costumes, accessories, Class certifications, Time attack missions, and Aragami- including Ashborn Barbarius Ira in the version 2.00 update and Ashborn Vajra in version 2.10 update.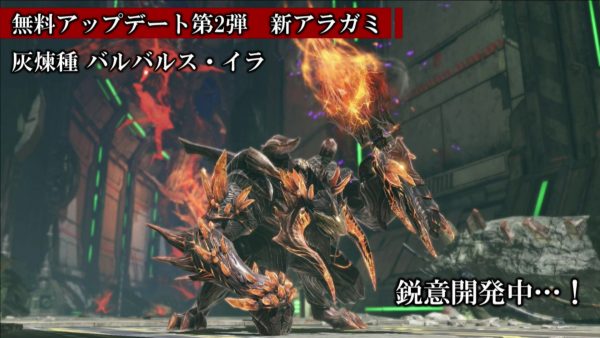 God Eater 3 is available now for PS4 and PC. A Switch version will be released on July 11 in Japan and July 12 in North America and Europe.
Check out the full broadcast below: