With most things not being in 4K, there has been a big push towards processing. Everything from televisions to Blu-Ray Disc players have it, but these typically require massive upgrades to get. For instance, to get the power of the Sony X1 Ultimate, I'd have to spend another $3800, which simply isn't going to happen. With so many things that do it, it just makes sense something like Marseille's mCable would attempt to simplify it by creating a cable that can do it. However, given the limitation of cables, mostly size, it never felt like a fully realized version of the idea, something the mClassic hopes to correct.
To put it simply, the mClassic is basically a dongle that goes into a devices HDMI port and does the processing from there. Whatever cord you're using will continue to work, it will simply go into this device, making things a lot simpler. But, much like other devices, selling the idea of device giving existing content a better picture is a hard sell.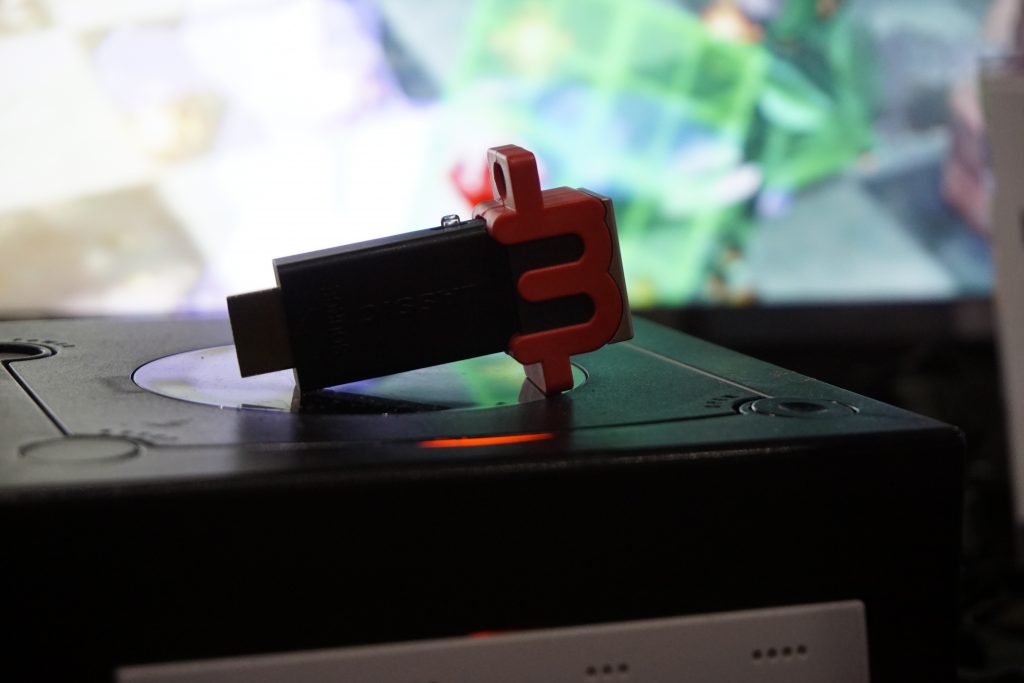 Much to Amine Chabane, founder and CEO of Marseille Networks Inc, credit, they don't shy away from trying to prove their product works. When I originally saw mCable, they were demonstrating it with two LG OLEDs (I believe two B8's, though don't hold me to it). Even though both looked good, it was clear one was better than the other. When I got to try it myself, it made a difference, even with my Sony X1 Extreme processor, it made a difference. Sadly, it was most notable on my Apple TV, though running 480p content through mCable and displayed on my Sony OLED was enough to make my girlfriend think she was looking at 4K. Obviously it didn't look that good but I'd believe good 1080p and was impressive regardless.
This year they had a similar set up and it certainly looked to be one of the more interesting products I've seen. Whether it was on the OLEDs or one of the lesser televisions, there was a clear difference. In some cases I'd say it was enough to beat the "it's only obvious because they're side by side" or "it won't matter when I take it home" response, though in other cases not so much.
Given that it's set to go on Kickstarter in a month or so, I could easily see the value in giving it a try at $80 or even $100 if you don't have an amazing television. Like I mentioned in my review, I didn't see much of a difference with my PlayStation 4 doing HDR, but it was clear on things like my Apple TV.