For better or worse, Lapis X Labyrinth does a good job of explaining the main points, but doesn't give players much to work with on the finer ones. This can make finding the right build very difficult, especially if you don't pay close attention to skills or possible builds. Thankfully, it's actually a lot easier than it looks.
Best Stack
Despite having eight classes, each with their own advantages and disadvantages, some are more useful than others. The outright best class is Hunter, followed by Bishop and then two of your own choosing.
What makes the Hunter so great is the unique attribute Vampire. This attribute allows players to recover 1 percent of damage dealt, making it extremely hard to kill someone. In the event things go south, the Bishop's special attack recovers health, allowing for quick saves and more dangerous tactics.
Outside of those two I'd suggest a Shielder, as they add a fair amount of defense, though it really doesn't matter as long as you have good gear.
What to Train
For every character you should prioritize base HP and base Attack. These both cap at 10 and increase both stats by about 100. This means you're both harder to kill and kill faster, a solid combo. Given how dangerous fire and poison can be, you might want to also boost resistance, though you really only need those two stats.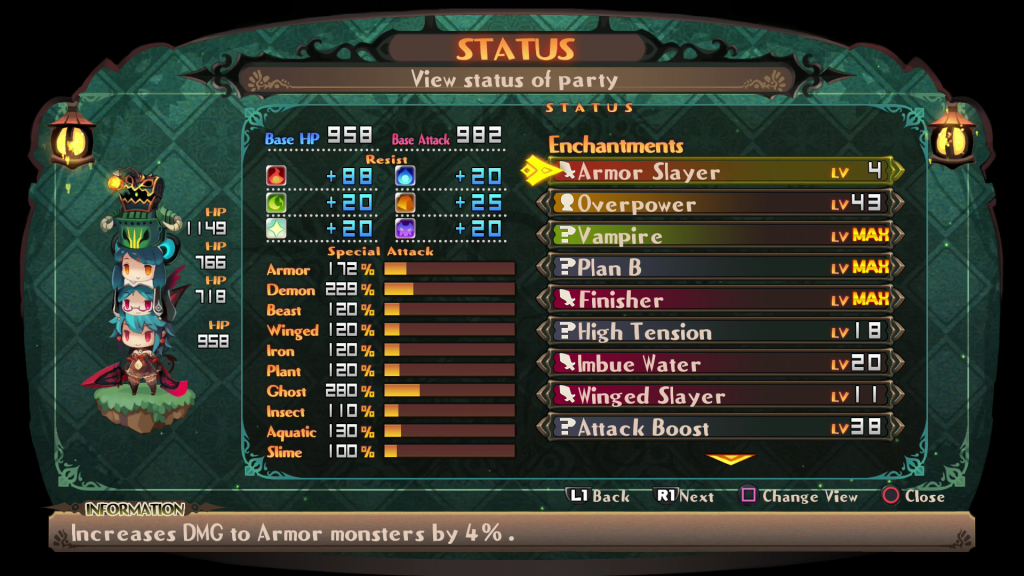 Attributes
The best attributes are as follows:
Plan B
Vampire
Guard All
Attack Boost
Critical Damage
Critical Rate Up
Base Attack Up
Base HP Up
Studious
Overpower
Enlighten
The general idea is, you'll have enough damage, defense and health that you can heal any damage you take. This can make any challenge, even the final world, an absolute joke. Even if you don't have all these skills, Vampire and Plan B are powerful enough to make up for even a bad build.
One thing to keep in mind is most of these skills cap at 50 (base attack, base hp, critical damage and overpowered), some at 25 (critical rate), others 20 (guard all) and anything that says max is fully leveled. Since getting these perks can be somewhat difficult, I strongly suggest looking for Hunter items that have Vampire and build based off that. Things like guard all can be found on Devil's Monocles and glasses always come with studious. The only harder one to obtain is enlighten, which is found on essence gems.
As for maximizing power or potential, I strongly suggest getting creative. Like, if you don't have the resources to bring something like critical rate up to 25 or studious to 100, don't be afraid to use another slot for the same perk. Stacking perks will yield the same advantage, it will just make you less powerful in the long run. This isn't enough to matter, at least in the grand scheme, just something to consider if you want to see how high you can get numbers.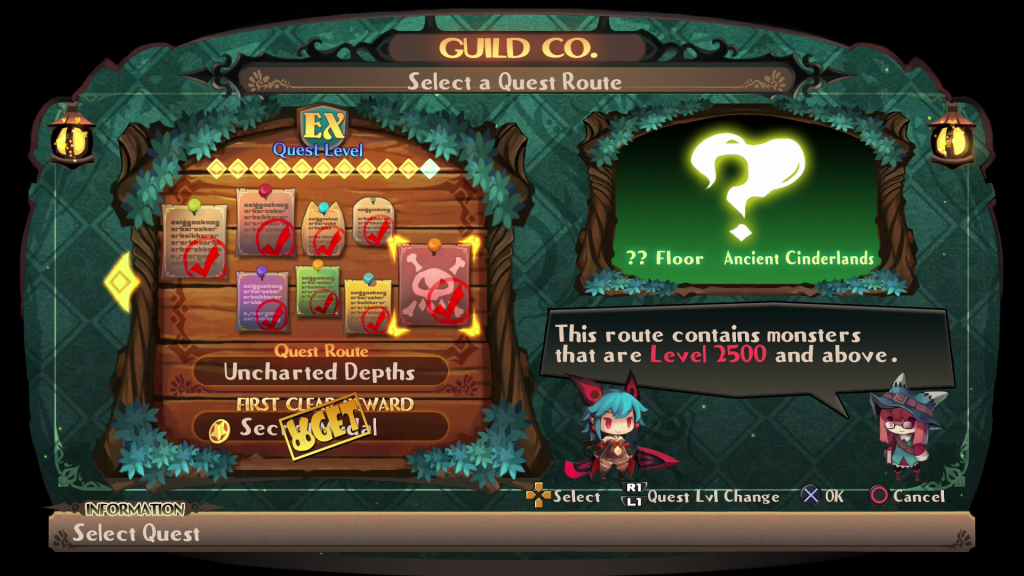 Grimoires
Another handy thing to keep in mind is grimoires just increase stats. Through those alone you can get 20 percent resistance in every element, boost your attack and generally improve your build without a lot of effort. I don't suggest bothering with them before post game, but if you hit a wall it's a fantastic way to get past it.
By utilizing all these resources and building the right perks, you can make quick work of the optional dungeon. So quick that it can go from a stressful adventure to a walk in the park.