There is a certain fear and apprehension when trying something new or different. No one wants to waste their time, much less money, but a lot of time these fears are unfounded. This certainly summed up my feelings when I got into the world of YouTube, capture cards and all that a good eight or so years ago, though things have changed a lot since then. In addition to cards being significantly smaller, my first one was like twice the size of an Apple TV, programs are easier and people want to get into it, even if it is just to show friends or have fun.
Even though consoles have this function built in, there are limits, like my friend can't stream Hatsune Miku: Project Diva Future Tone with sound, giving players a reason to consider capture cards. With most cards costing $200 or more, it can be costly to experiment with, though AVerMedia's new Live Gamer Mini is meant to bridge that gap. With an MSRP of $130, it's the cheapest option some places, such as Best Buy, offer but is it worth the price or is it too good to be true?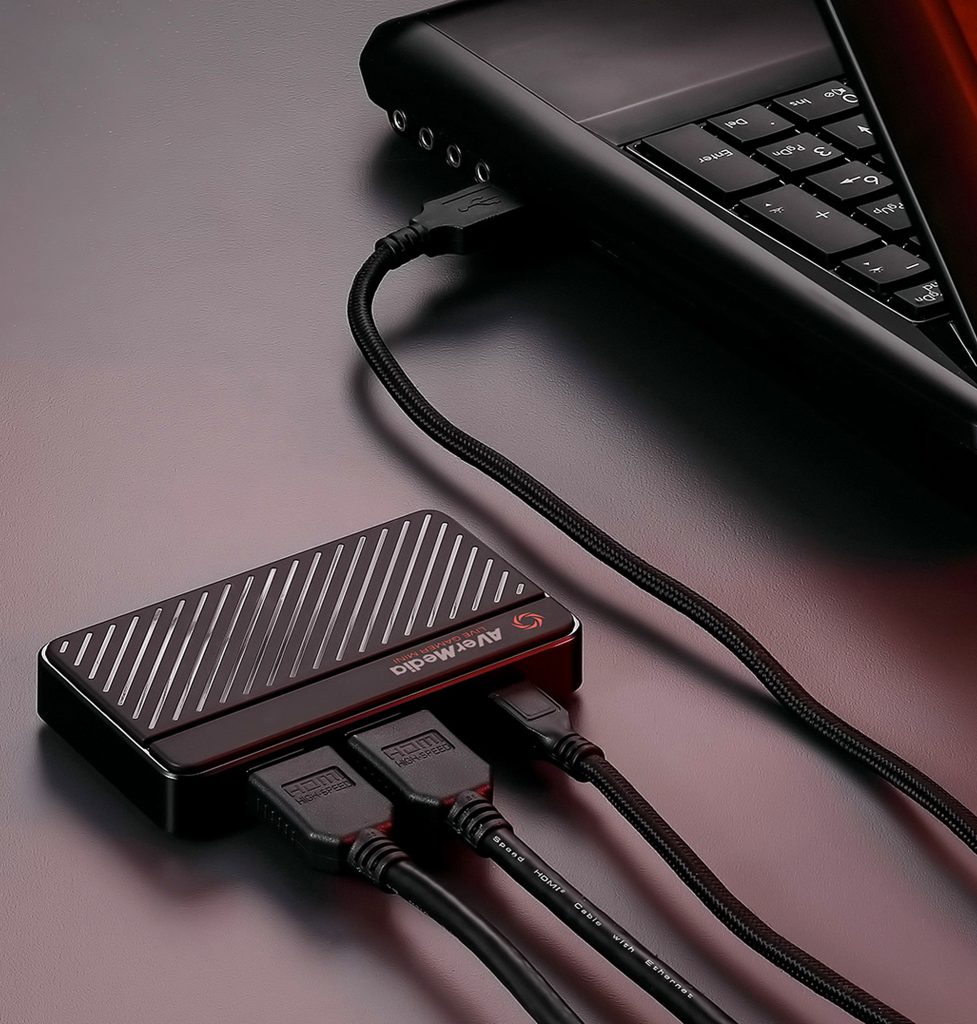 Getting Live Gamer Mini to work is about as easy as AVerMedia claims. One HDMI goes from the system to the card, another goes from the card to the television and a final cord goes to your computer. And, after downloading and opening RECentral Express, you should see the device.
Much to AVerMedia's credit, the extremely straightforward. The program offers hardware or software codec support, quality is presented in basic optimal (1080), good (720) and normal (480) quality, where it is going, device and external voice volume, plus a dedicated record, photo and stream options. It looks clear, performs as expected and even rivals my current Elgato card, despite being a fair amount cheaper.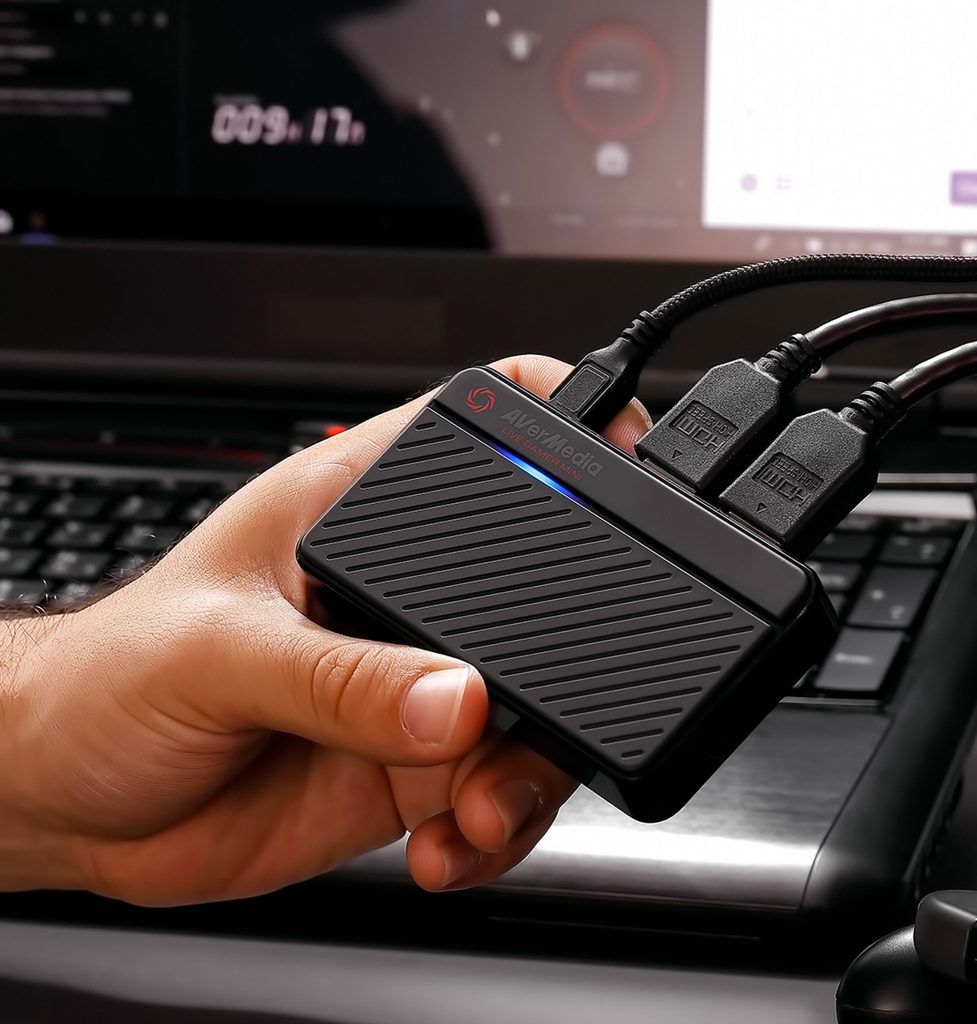 The only downside is, at least in my case, Mac performance. After running into a small snafu caused by RECentral Express using my iMac's built in microphone, something that was resolved by simply muting it in the application, I am simply astonished how poorly this application works.
Before getting my Live Gamer Mini, I actually looked at the specs required and laughed at the notion this device can run on 4GB of RAM on a Window's desktop or laptop, though it suggests 8GB for the latter, yet somehow requires 16GB of DDR3L RAM on OSX. Having tested this device a fair bit, I can confirm it uses an absurd amount of RAM on OSX.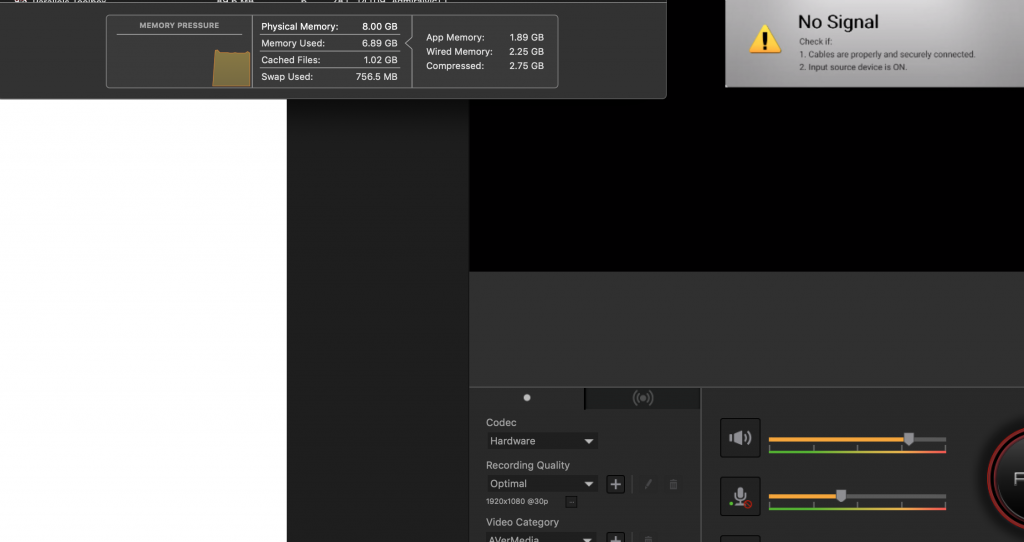 Simply opening RECentral Express with the device connected is enough to cause a spike in RAM usage and given enough time, could crash my system. When I had something recording, it hit the same critical usage level, with one point Activity Monitor reported it using 59.74GB and bringing my system (7thgeneration i7 3.6 GHz, 8GB 2400 MHz DDR4, Radeon Pro 560 with 4GB) to a crawl.
Perhaps the truly fascinating thing is not that it happens, as much as it is not a function of the card itself. In the event you don't want to use RECentral Express, you're more than welcome to use a program like Open Broadcaster Software (OBS). When using that program, I had no issues with lag, performance, RAM or anything else. In fact, it actually ran better than my Elgato. However, this increase in performance comes at a stiff price.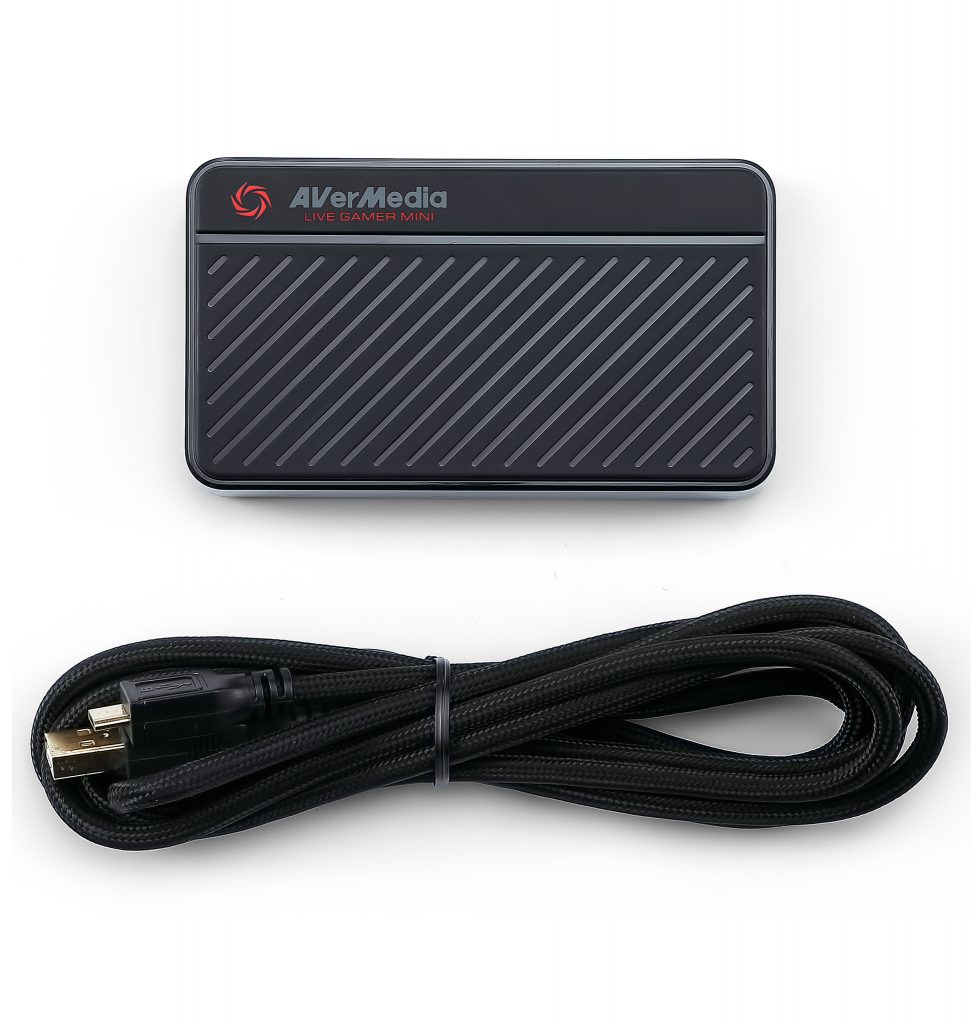 Where Live Gamer Mini is geared towards beginners looking to start out or just have fun recording stuff, OBS is designed with more hardcore users in mind. It took a fair amount of time, tutorials, trial and error and effort to get OBS to match what RECentral Express could output by default, you can achieve the best of both worlds.
Even if I am extremely critical of RECentral Express, Live Gamer Mini really handles its intended task well. It doesn't use a lot of my CPU and was more than capable of showing a game in real time. I found playing Mortal Kombat 11 via OBS or RECentral Express more than doable, though I did mess up some inputs here and there, allowing it to live up to the claim of real time.
Verdict
I have no doubt that Live Gamer Mini is geared a little (lot?) more towards Windows users and a lot of these concerns won't impact them. Even if you're a OSX user, it really comes down to what do you do while gaming and how important is it. In the grand scheme of things, despite my concerns, I'd still gladly get a Live Gamer Ultra so I can utilize 4K HDR and capture, it's just important to keep that stuff in mind. Given it works with OBS and there are other options, it makes for a fantastic choice if you're just looking for something to start out and/or don't mind looking into things. That being said, if you're not for figuring things out and are on OSX, you might want to consider paying the extra money for an Elgato.
[Editor's Note: Live Gamer Mini was given to use for review purposes.]