Sekiro: Shadows Die Twice is the latest game from From Software that has many similarities from its Soulsborn series. Just like from the previous work of From Software, Sekiro is hard, but bearable unlike the high difficulty of the Soulsborn games. When it comes to combat, it is fun, yet satisfying but mastering it right away will take some time as there are a lot of things to grasp in the game.
For those who will feel quite a little big overwhelmed with a lot of things being introduced, we got you covered. We gathered some important tips that you need to know before playing the game.
Master the Art of Deflecting
There are some new twists in the combat of Sekiro. It's no longer just hacking and slashing your way through the enemy and call it a day. This time, players will need to learn how to deflect and watch out for the gauge. By pressing the LB or L1 button, you will be able to deflect the attack of the enemy you are fighting. Mastering it will allow you to counter attack but watch out the gauge just near your character as it gets filled up, you are vulnerable to the enemy attacks.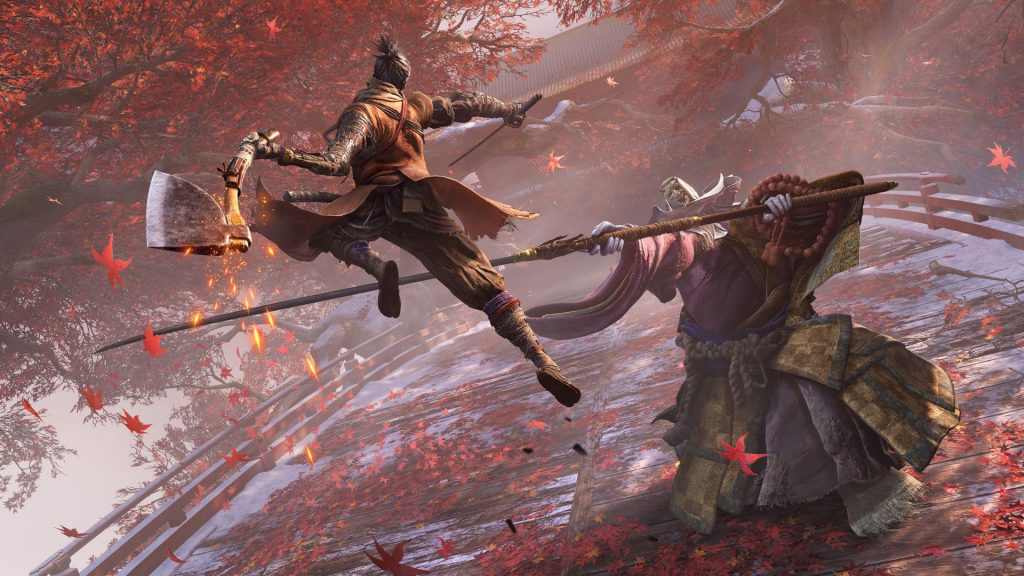 Stealthily kill your enemies
Since you are a Shinobi in the game and not just an undead warrior, you are able to use your Shinobi skills in killing enemies and that is through stealth. Learn how to cover, and use your shinobi arsenals like the grappling hook and take down enemies from above. If you managed to successfully kill an enemy in a stealthy way, you will initiate an instant deathblow to the enemy, which instantly kills them.
Challenge the Mini-Bosses
There are a plethora of Mini-Bosses throughout the game. While they are optional, I suggest to take them down as they drop important items that increases the character stats such as your vitality or Gourd Seeds to improve your medicine pack.
Explore your Surroundings
The area that you will explore in Sekiro is quite big and if you are looking to get all of the items, I suggest to check every nook and cranny as you never know what you may find. Every time that you pick up matters and will be of use to you.
Rest as much as possible
Similar to that flame where you can rest in Dark Souls games, there is something similar to that in Sekiro and it's called an Idol Sculptures. With it, it acts as your checkpoints, fast travel, able to increase stats of Wolf, and restock your depleted items. There's a catch in using the Idol Sculptures and that is enemies that you took down will respawn.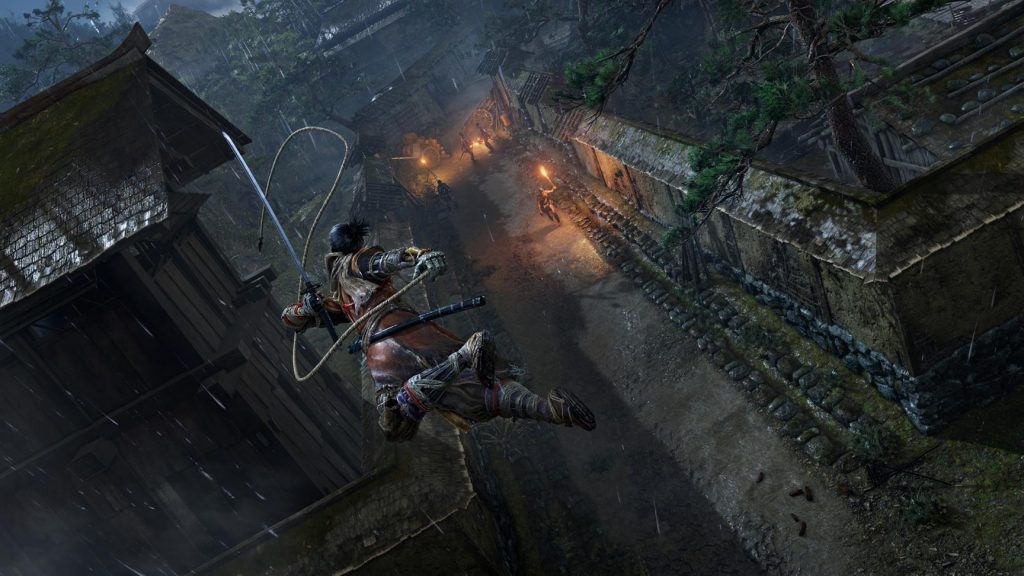 Collect Coin Purses
Things gets lost in Sekiro once you die like money (Sen). In order for your hard earned money not to get lost, purchase and stock up some Coin Purses whenever you see them available in shops. Please remember that Coins are important as you can use items for your tools, or purchase skills when needed.
Visit the Dilapidated Temple Often
One of the early areas that you will have access to is the Dilapidated Temple. In this temple, you will be going back a lot to it since this is where you can use your Gourd Seeds to upgrade your medicine pack, or you can upgrade your Shinobi Prostethic Arm. In addition, you will be getting a lot of useful information from the NPCs that reside in this temple.
Talk to NPCs quite often
There are a plethora of NPCs in Sekiro that you can approach to to learn more of the game's story. By talking to them when you see them, you will have more background information on the story and of course, hear some secrets that you can do later on in the game.
Each Bosses Are Different
Bosses in Sekiro are quite hard and comparable to Dark Souls games. To have a chance surviving, learn its movements. Each of the bosses are different as they have their own unique attack pattern. It's important also to master the Deflect skill in order take them down quite easily with a deathblow.