When it comes to popular franchises, there is a lot of risks associated with breaking the mold. As we saw with Fallout 76 and countless others, all it takes is a minor change to result in a massive let down. When it comes to Super Smash Bros., we've seen some less popular changes, with the focus of Super Smash Bros. Ultimate being a celebration of the franchise. With every previous character, stage and more coming in the future, it seems like it can't fail. However, with so many can't miss titles managing to miss, is Super Smash Bros. Ultimate the ultimate experience or ultimate failure for the franchise?
Super Smash Bros. Ultimate starts off rather lean and asks players to unlock pretty much anything. For many, this journey will take them to the games single player mode, World of Light. After a brief cutscene showing every character, besides Kirby, being captured, it falls on Kirby to liberate everyone through a variety of stages. The mode itself does a good job of making things interesting, though it often times falls short of the intended goal.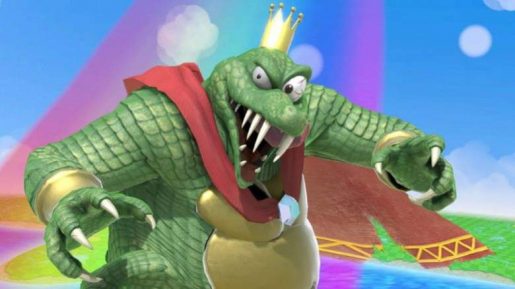 After selecting a starting path and unlocking your first character, the world slowly opens up. Players need to create a party, which includes a primary and however many support characters the aforementioned primary allows. These give players different advantages and disadvantages.
So, one primary might help sword fighters, where as another increases your weight, so you pick the one that helps the most. Support works the same way. They all have abilities, be it easy dodging or better attacks, that will help players either win or lose a given fight. All these metals also come up with a total power score, based off an attack and defense, meaning higher level and rarity medals will be objectively more powerful than lower ones. They also have various affinities, giving players an advantage or disadvantage depending on who they play against.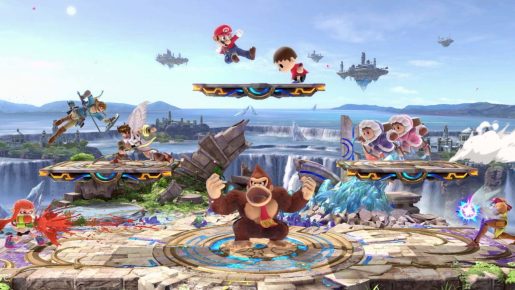 Where things start to fall apart is difficulty. One, two and even three star missions are generally pretty easy, even with the game on hard, the wrong affinity and other disadvantages and still beat it without too many problems. The opposite holds true for four star missions, which bring the same negative I find in regards to Super Smash Bros. for Wii U/3DS' Kirby's Crazy Appetite mission.
What makes these missions hard isn't the task itself, as much as practically everything working against you in a way that is simply unenjoyable. Outside of challenge, there is simply nothing appealing about fighting three enemies that spawn with distance weapons on a very small stage that periodically get a free summon or fighting an enemy that will do everything in their power to avoid fighting you so the clock runs out, yet these are some of the missions. Naturally, they offer a good sense of accomplishment for overcoming the tasks, as well as forcing players to change pretty much everything in order to come out on top, but they act as a strange contrast to an otherwise easy mode.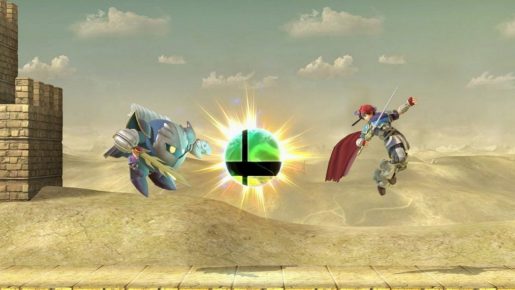 Where World of Light starts to shine is the same thing that made Ultimate Marvel vs Capcom 3's Heroes and Heralds mode so much fun. Instead of simply working with existing characters, primary and support characters are a celebration of every included games quirky past. Whether it's seeing Mega Man Legends or just more from Earthbound, it gives all the side tasks a nice sense of discovery. I never know who I will find or what they'll do but I do know finding them is a big part of the fun.
Speaking of the fun, regardless of how good or bad World of Light actually is, Smash has always been about the actual experience. Naturally, this is also the best part of Super Smash Bros. Ultimate. With so many different characters to play as an experience, there is something for pretty much everyone. There are distance fighters, close range, heavy hitters, quick strikers and even a few oddballs that might not stand out, but certainly make someone happy (Duck Hunt).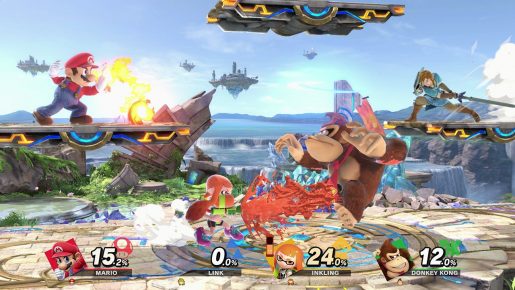 Considering Super Smash Bros. Ultimate is more about tactics and luck than the ability to input a specific combo, it feels deceptively simple. Anyone who fights a truly skilled individual or max difficulty four-star mission will get a good idea of how all these moves and mechanics can be used to your advantage. Often times it doesn't matter how far you launch, as much as how well do you know the character. A few moves are often enough to bring you to safety, just like the right attack will set someone up for fail.
Perhaps the best thing about this version is the variety of characters. Contrary to most fighting games, where people flock to a small handful of characters, there are so many different fighters, all with their own unique fan bases, that it forces both sides to get creative. Sometimes an enemy will have the perfect move to counter you, where as other times you'll be blown away by how they use something and that forces you to become a better player.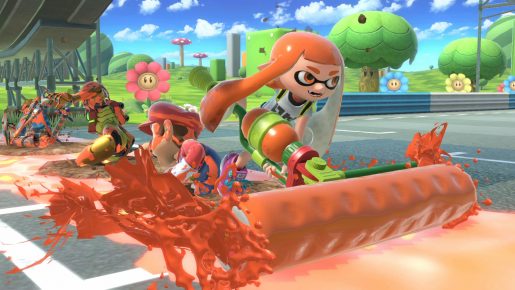 To further this, Nintendo added an interesting feature called custom balance. With some players loving some of the best and worst Super Smash Bros. Ultimate has to offer, players can try to even things out. Maybe make an overly strong character a little weaker, just like they'll give a weaker fighter a better chance. It might not help outside of your living room but that is more than enough to make things fun for everyone involved.
Verdict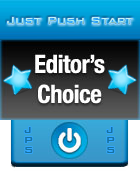 Given Super Smash Bros. Ultimate has tons of characters, too many options and an unrealistic amount of things to discover, it's hard to touch on everything. What truly matters isn't what is possible, as much as, Super Smash Bros. Ultimateis basically what you make of it. Characters can be given a positive or negative handicap, items can be enabled or disabled, various modes and conditions can be set and it can be made so pretty much anyone can have fun. And, in the end, Super Smash Bros. Ultimate isn't about balance, modes or honestly even the complex meta game, it's being a game that pretty much anyone can win and have fun with and is more than certainly achieves that and so much more.