From the very beginning, Destiny's biggest problem has been defining what kind of experience it wanted to be. Initially it was a fairly standard MMO, which slowly became an increasingly accessible experience, with Destiny 2: Warmind changing this notion. From that moment the series has been about creating hype through streaming. Since streamers make up the most dedicated and coordinated players, day one raids went from something I had little to no issue doing on the first day, to an experience where up to three teams (18 players) beat it in 24 hours.
Given the mixed reactions Destiny's expansions have got, it makes sense Black Armory is not billed as an expansion, as much as a new way to experience content. The idea it will expand on post game was also mentioned, setting expectations for a more hardcore experience, though calling it a hardcore experience is a bit of an understatement.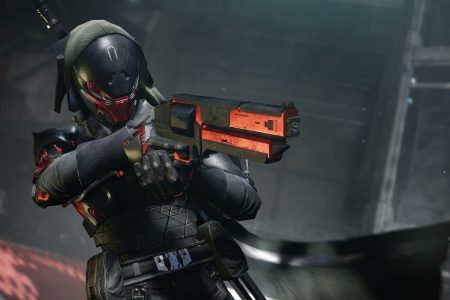 Black Armory starts like a lot of Destiny content. Something new appears, we go there and obtain something that triggers a chain of events that leads to a new experience, threat or whatever. In this case it's a keycard that grants us access to the Black Armory.
After a brief introduction, a little lore and some negativity, players are given a quest. The quest itself is fairly straightforward. The quest is little more than kill Fallen, followed by killing Hive with power weapons, then higher tier enemies with power weapons and then obtaining cores from higher tier enemies. At this point the forge becomes accessible, though, for many, this is where the expansion ends.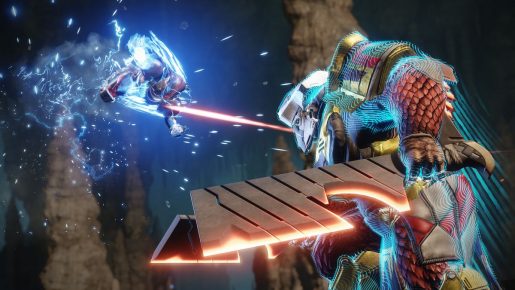 The introductory forge is set at 600 power, meaning you need to be about 551 to even damage a foe. Given the fact this is viewed as more of an end game experience, this would be fine, albeit disappointing. However, like most other end game experiences, enemies are at a higher level. In this case they start at 615, putting the minimum power at 566, which still isn't bad, though far from ideal, especially if you're just at the cusp of being able to do it 551. But, reports indicate the last boss is 630 power, making the real absolute minimum 581 power.
Needless to say, this is a choice that has fans more than a little upset. Not just because the content starts by basically telling them to keep doing what they've been doing, but there are so many needless exclusions. It sucks getting to the last step and finding out you have to grind, just like it's even more annoying to start it and learn you can't do it, with it being outright infuriating for the final boss being a last second impossible barrier. Worst still, a lot of players at the previous cap still find themselves unable to complete it. Admittedly, it won't take long for them to get there, assuming you need to grind, though it makes for an underwhelming experience all around.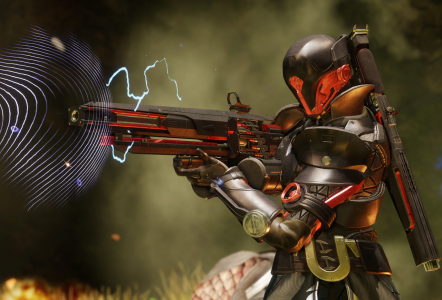 Where things really fall apart isn't the increased requirements, something that are a staple of games like Destiny, but the end game path and expectations. Every other time new content releases, the path to the end becomes a lot easier. Black Armory opts out of that by insisting the status quo is best. So, even if you were at 551, it'd take about three weeks to even damage the boss, assuming you can maintain a rate of 10 power levels a week.
Outside of power levels a lot of people are also irritated by what the annual pass offers. Black Armory is the first of three things and it went against expectations by lacking story content and adding entirely to the end game at the highest level, many feel mislead. This isn't uncommon with the pass structure, though it feels more than a little dishonest given this update goes against years of expectations. Even if it is a good reminder to not bet on future content, it doesn't excuse or make the choice justified. If anything, it continues the long established trend that Destiny is essentially a franchise that doesn't know what it wants to be.
Even if today marked the release of Black Armory, for many it's like the first day of school after summer break. I have no doubt Black Armory will add some redeeming things in the future, either by people getting the power required to beat it, the raid blowing people away or patches fixing things in the future. For now, all I can say is, unless you're looking for another grind, I'd sit this one out.