Dragon Quest XI: Echoes of an Elusive Age is one of the most sought after JRPGs in North America since it was announced in Japan. The fact that North America only gets the PS4 and PC version saddens those who have the Nintendo 3DS as many expected that Square Enix will bundle both just like in Japan. While there is a certain group of gamers that have been disregarded, the fact that Dragon Quest XI is finally upon us is very exciting. Is the one year wait for Dragon Quest XI all worth it? Will the series finally have a chance to stand out in North America? My answer to that is yes.
Dragon Quest XI takes place in Edrea, a far away place where Yggdrasil and all life comes from. Players control a mystery hero who has a mark indicating he is a Luminary. It's said the Luminary is a reincarnation of the hero who vanquished the 'Dark One,' tasked with bringing an end to this threat again. But, before the hero can defeat this great evil, they need to discover what it means to be a Luminary, what, if any, role Yggdrasil has to play and help countless others along the way.
Your quest to vanquish the Dark One is a long and perilous journey. Similar to other Dragon Quest games, it can take you roughly one hundred hours to beat the game, which includes doing of all of the sidequests, collecting all recipes, and more. The problem with most JRPGs is that they start off slow and Dragon Quest XI is no exception. There are a wide variety of side stories you need to complete before you can discover what it means to be a Luminary or defeat the Dark One.
Along the way you'll recruit a wide variety of characters to aid you on your journey. These characters help the Luminary discover a way to defeat the Dark One. It may sound tedious to go through all the side quests in Dragon Quest XI, but the exemplary writing helps keep things interesting.
The side stories you encounter will pique your interest, encouraging you to keep playing and help you figure out the next place to go. Every story has a connection to the overall plot. There are times where you may say the story is predictable, only to later be enthralled by an unexpected twist. What sets Dragon Quest XI apart from other JRPGs is the overall quality of the story. It will hook you fast and hold your interest to the very end.
Those looking for a lenghty adventure will find Dragon Quest XI a perfect fit. Story alone can take about sixty hours to beat the game. To those who are seeking to complete the game one-hundred percent, there are a lot of other things to do, such as finishing the post-game story, complete with new bosses and dungeons, locate recipes, do about fifty sidequests, collect the most powerful equipment, and much more. The game is literally packed with content that JRPG fans will enjoy.
Everything you love about Dragon Quest is back in Dragon Quest XI. The infamous alchemy makes a return in the game but this time, you will now be forging equipment via the Fun-Size Forge using materials you gather from the sparkly spots or enemy drops. Depending on how well you forge an equipment, you may receive a bonus stat. Instead of adapting a simple alchemy, Square Enix adapted the method of forging or crafting similar to Final Fantasy XIV, thus adding a challenge in crafting any equipment to its best quality. Each equipment you forge has to undergo through bashing the materials in a grid-like layout. The quality depends if you reach critical or perfectly bash it to its desired green mark. The more critical you do, the better the equipment will be. Luckily, you will earn different forging skills as you and your party level up, giving you more opportunity to achieve that perfect equipment.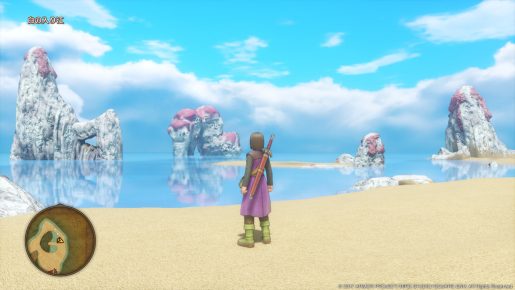 Combat-wise, the game offers a new take on the traditional turn-based mechanics. While you can select the classic view, you have the opportunity to move characters around via Free Form Fighting. It's exciting to have the ability to move, even if it doesn't aid you in dodging attacks. The good thing about the Free Form Fighting is the camera angle is something you can adjust to your own liking.
Every characters that joins your party has their own speciality. Whenever a character levels, they earn skill points that can be used for new skills/talents. Weapons have their own skill set, which makes the characters rather versatile. An example of this is the Hero using a different sword. Skills don't just unlock abilities on the board, they can be used to increase stats, performance and other handy things.
While your journey to defeat the Dark One can be long, it's pretty easy to get sidetracked. The infamous Casino returns, complete with slots and roulette. There's also horse racing or the ability to take on a series of challenges. Since these things offer a number of interesting rewards, don't be surprised if you spend hours trying to get lucky.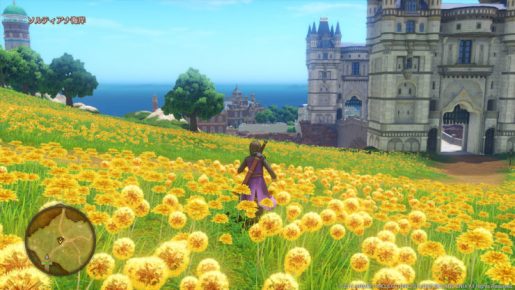 Since Dragon Quest XI is the first game on the PlayStation 4, Square Enix took advantage of the raw power of the system to produce brilliant visuals. PlayStation 4 Pro owners will be able to further this with 4K visuals. As far as art goes, it's still done by the great Akira Toriyama, of Dragon Ball fame. In fact, a number of characters have a Dragon Ball counterpart, like the Hero looking like Android 17.
To stay true to the series, a number of monsters return in Dragon Quest XI. These include, slimes, golem and many more. The environment and design aspects are laid out pretty well, each with different paths to take, with plenty of items to find. In addition, the game also has a near-perfect English voice overs, which is rare for a game these days. Each voice fits their character, which makes the scenes a pleasure to watch. The soundtrack is also filled with remixed and reused songs from the past.
In terms of performance, the game runs perfectly on the PlayStation 4 Pro. There are no slowdowns whatsoever, and the game runs at a steady frame rate. Load times are pretty good, especially for a game with such a massive world and heavy cutscenes. If there's one thing I noticed when playing the game is that there are texture pop-ins that occurs frequently when scouring the land of Edrea.
Verdict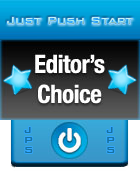 Dragon Quest XI: Echoes of an Elusive Age is a phenomenal game that JRPG fans will want to play. The brief break gave Dragon Quest XI a chance to improve a number of things and that certainly paid off. The storyline is interesting and engaging, something that will suck players in and hold their attention until the very end. And, outside of the main story, there is a wide variety of things for players to do. Needless to say, if you feel like recent JRPGs have been lacking, then you'll probably enjoy Dragon Quest XI: Echoes of an Elusive Age.
[Editor's Note: Dragon Quest XI: Echoes of an Elusive Age was reviewed on the PS4 Pro platform. The game was provided to us by the publisher for review purposes.]