Weeks after the release of Defiance 2050 for PS4, Xbox One and PC, Trion Worlds released today via the Producer's Letter from Matt Prettit the roadmap for the game.
Expected to be released this year, fans of Defiance 2050 can look forward to new classes, new dungeons, new story missions, new factions, new enemy type, new story missions, major arkfalls and more.
Here's the content roadmap: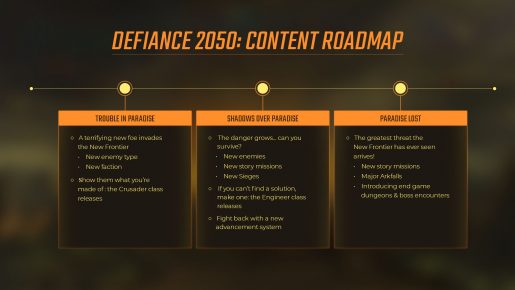 Defiance 2050 is available now for Xbox One, PS4, and PC. To hear our thoughts about the game, check out our review.