Typically when people think of E3, they think of the chance to experience something before the vast majority of players. This is true on a conceptual level, though often times experience means play, which isn't always the case. When I got to see The Surge 2, it wasn't a hands on demo, as much as an explanation of what Deck 13 has been up to.
Like a lot of companies, Deck 13 seems to have taken fan feedback to heart, resulting in a couple small, yet important changes. First and foremost, The Surge 2 will no longer follow Warren, replaced by a customizable character, which includes gender, beards, race and all that good stuff. From there, it's no longer centered in a building, taking place outside in a fenced off town.
From what was shown, enemies were hostile mercenaries, looking to come out ahead. These enemies seemed significantly smarter than any enemy in The Surge, utilizing traps, stealth armor, laying in wait and more. To counter this, they increased weapon types to 10, created new armor and changed drones.
Only one of the new weapons was shown, a bladed hammer that was a hybrid of heavy-duty and dual wield. If this sounds confusing, the way the weapon works is slower attacks use the weapons full force, where as rapidly pressing attack separates it into two distinct and different weapons.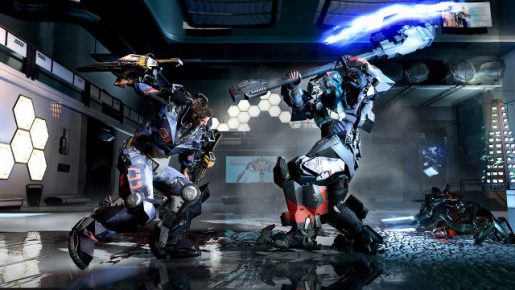 No specifics were given on armor, outside of two things. You still need to remove limbs to obtain a schematic and then craft it and some armor from the original will return. No specifics were given on returning content, though they confirmed it will be a "tasteful" amount.
In addition to collecting armor schematics and weapons, long range weapons can also be obtained by enemies. Instead of using a gun to blast foes, these weapons are applied to the drone, potentially giving players far more options than were previously available.
While The Surge 2 is still in the early stages of development, it certainly seems like it's heading in the right direction. With plans to increase the number of bosses, more varied combat, a more diverse location to explore and more, it looks to be much of what players were looking for in a sequel. Hopefully, as we get closer to the 2019 release, it will continue to improve and be everything fans are hoping for.