Destiny 2 may have been available on PlayStation 4 and Xbox One for some time now but it has finally launched on PC. Available via Battle.Net, Bungie's masterpiece combines elements of three huge genres: action, first person shooter and massive multiplayer online. The game sees players once again (not again for PC gamers) take up the role of Guardians as they look to save the world. Do the Titans, Hunters and Warlocks have what it takes to stop the incoming threats? Well you'll have to play the game, no plotline spoilers here!
The storyline does a great job of blending an explosive, impactful experience into what is an MMO setting. Bungie has somehow constructed a story drive wonder that feels fast paced and more surprisingly linear. Players are driven down long spiralling tunnels, to what seems an obvious single path in front of them. Yet, they are walking along the side of grand open areas. Stop for a minute and look around and players will notice they are traversing huge open areas, that will be full of MMO content. The storyline is more like a whirlwind, whisking players from location to location. This gives players a taste of the nuances of the locations but if players just blast through the story they are barely skimming the surface of what is on offer.
CGI cutscenes bring the plot to life and are the real awe factor of the storyline. It's like watching a movie. The Cabal might be very Space Marine like, which does make their leader Ghaul look a bit generic. Nevertheless, the portrayal of Ghaul in these cutscenes elevates him into an intriguing character, though it is still obvious he is more than a tad evil and needs to be stopped. Soon things turn from bad for the Earth and the Guardians to hazardous for the solar system. This is what the story of Destiny 2 focuses on with a mixture of laughs and frights along the way.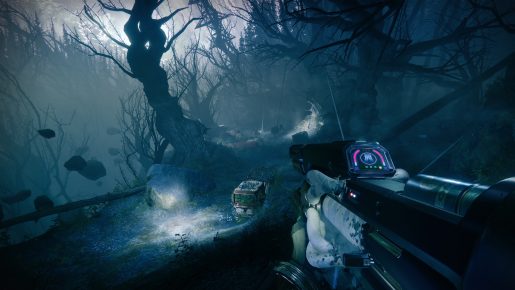 The constant barrage of enemies and explosions are broken up with the interjection from voice-comms and AI. These help the story telling of the game to advance outside of cutscenes, adding meaning to the tasks players are asked to do. In the face of such a bleak outcome for the Earth a few characters stand out at breaking the semi-serious tones to give the game a different edge. These are a Deadpool like hero named Cayde-6 and a dual personality AI Failsafe. When it comes to Cayde-6 no other character could win over players by simply holding a chicken in an otherwise super serious cutscene. Failsafe is slightly different and entertains by letting players know "It's not murder if it's robots"! Other characters along the way are good but no one matches up to these two personalities.
Moving from the laughs to the frights, this is what shows off the tremendous and immersion making visual and audio experience. The orchestral score is used to brilliant effect to ramp up the grandness of locations and set the mood and tone of others. This combined with the lighting system can create some truly spooky locations. Lit only by torchlight these areas are prone to things suddenly jumping out at you, and with the tension that's been built up it only goes to exaggerate the impact upon players.
From the very start the best approach is to leave questions about the lore alone. Sci-Fi, space age, tech like magic is often used to explain things. At the end of the day this is a future where a huge sphere in the sky has arrived to give Light based powers to dead people on Earth. What some would consider plot holes actually work to Destiny 2's advantage. They elevate the mystery and intrigue of the whole situation. What really is the Traveller? Why's it here? Are Guardians 100% good? If there is one think I'm sure of it's that I still don't I know the answer to any of these questions, and that leaves me wanting more!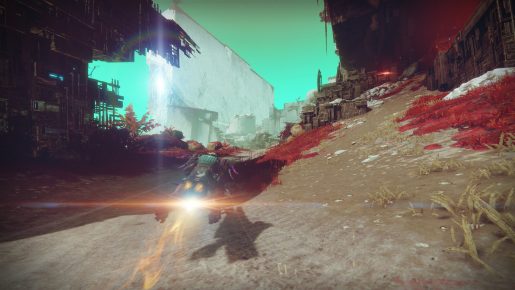 As with any MMO the wealth of content past the story is what will keep gamers hooked and make them sink hours and hours into the game. From Raids and Strikes to the PvP Crucible there is plenty of choice, whether you are looking to fill 5 minutes or 5 hours. The quickest is the PvP gamemode, which take place at The Crucible. This drops teams of players into small maps for a quick showdown. Players have the choice between Quickplay and Competitive: for the later it is worth going in as a group. To me this mode doesn't have as much holding power over gamers compared to a game devoted to it, though Destiny 2 does feature spot of FPS gameplay.
Teamwork for Strikes of any size is massively important. This extends past the ability to communicate, which boosts the effectiveness of those in a clan or party. It is almost a necessity to have a balanced team. There are some combinations which generate a harmonised assault on the enemy; such as utilizing the Titan's deployable shield skill, Rally Baricade, with a Warlock's damage increase rift ability. Suddenly you are dealing a tonne more damage whilst being kind of safely behind cover and instantly reload. For all the extra standard units these Strikes throw at you it's fine but especially for some of the bosses, combinations like this can make things go in your favour – rather than end in a repeating cycle of death and respawn.
Raids takes Destiny 2 to new heights: full of changing mechanics and even puzzles for players to complete they offer something a bit different. Just when things are getting a bit samey, Destiny 2 throws this at you. I can only recommend Raids with a group of 4 – 6 players. Anything below this is just not worth it. Raids, Strikes and story aside there is plenty to do and encounter as you wander round the various locations. You won't be able to go far without stumbling across a timed public event, lost caverns to battle through or random opponent units to shoot at. The ability to accidentally come across this content makes walking around a venture worth taking.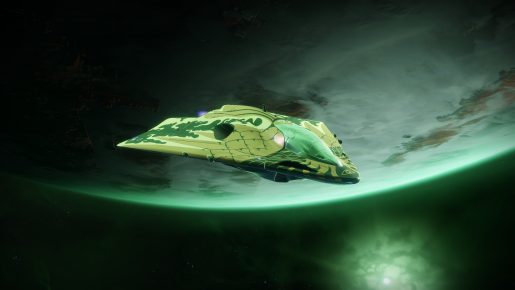 I went into the game wondering how small areas could support an MMO experience that PC gamers are used to. I come out the other side realising that Bungie made the right call. Firstly, these small areas I worried about don't exist. There might be zones but these are substantial areas that are filled with content to distract you from your objective. Countless times when wandering I've been pulled into the random public events by a sense of not wanting to miss out on something awesome.
Secondly, the variety of landscapes players get transverse is key to making this a rich experience. Land on another planet, or moon, and you instantly get a different vibe: an alien vibe, a heavy tech vibe or maybe the vibe that you shouldn't be there. To cement each locations' uniqueness, each is visually different from the last, something that makes this universe jaw dropping to explore. From the lush greens of Earth to the eye-catching light greyed rocks and vibrant red foliage of Nessus, Destiny 2 really does do level design that is out of this world.
Each location isn't just a plastered-on theme or change of colour pallet. The assets that make up the locations are completely different. It's the way these assets are used that is most impressive. Yes, gamers can still get a sense of something is going to happen in the areas, as a specific wall could be ideal cover, but care and attention has clearly been poured into the creation of the levels. From the platforms to jump between to the snaking tunnels this game is full of bits to explore.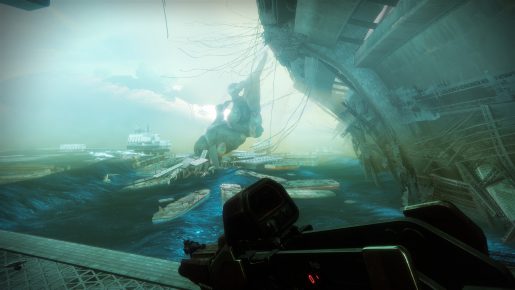 These tunnels and platforms aren't just their too look good though. Each has been placed to add something to the game, be it a jumping style puzzle or to make the player feel like they have gone on a substantial adventure without actually traversing much distance at all. Due to this it is obvious to see that Bungie has crammed a lot of content into even the smallest areas of the locations. Even when places are reused for content, merely coming from a differing height or angle can radically change the feel of the fight.
Players have a choice of thee classes available to them: Titan, Hunter and Warlock. Each of these them have three sub-classes, which in turn have two levelling options. Unlike games of similar styles there is no major limitations to weaponry or armour based upon race or class, something that really works to make Destiny 2 more accessible. Instead, the three classes give different traits: Titans being more tankier, Hunters more agile and Warlocks uses even more magical like powers. Each has three sub-classes which give unique ultimate powers.
Unfortunately, players don't get to pick which. Titan players are forced into Sentinel, a deployable void shield. Hunters are given Arcstrider who wields a rather devastating energy staff. Finally, Warlocks get Dawnblade, allowing them to use a flaming Solar energy sword. The other classes must be unlocked before you can switch. These additional ones see abilities return from the original game and add some much-needed variety into the mix. So far, Warlock's Stormcaller seems the most powerful, but who doesn't like force lightening. These starting powers are great fun to use I'm just let down that there's railroading for starting players.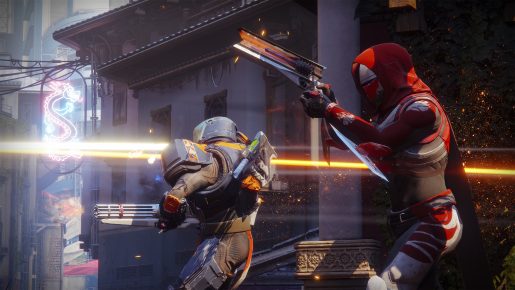 During the game a lot of enemy units are thrown at you and there is some repetitiveness to this. Thankfully, the arsenal available to players keep things fresh as you can blast waves of enemies away in different ways. The amount of loot reminds me very much of Borderlands. Each weapon or armour piece has a rarity, stats and overall rating which players can use to determine if their new find is their dream item… At least until they find a better one. Finding a better one is something players will consistently be doing early on in the game. There's no point getting overly attached to weapons or armour as before long something else has come up and taken its place.
As a result, players churn through a lot of gear early on and it is only until exotic and legendary content becomes remotely common that this churn slows, but still does not cease. At this stage players can start to care what the look like and aim for the flashier side of things. A task only aided by the infusion mechanics. Infusing allows players to combine weapons or armour so that they keep up with your power level rather than lagging behind.
While it may sound bad surprisingly the PC version of Destiny 2 generally feels like a game made specifically for the platform. It comes with all of the settings and options one would expect, and a few more. High resolution support is excellent with the interface automatically scaling and the hardware requirements to run the game even at high resolutions are not too extreme. Using a system with an older i7 processor (4770k) and a GTX1080 the game ran consistently at 55-60fps on a 4k resolution with every setting apart from anti-aliasing cranked up to maximum. As you can see from the screenshots the game really does look phenomenal, particularly at 4k.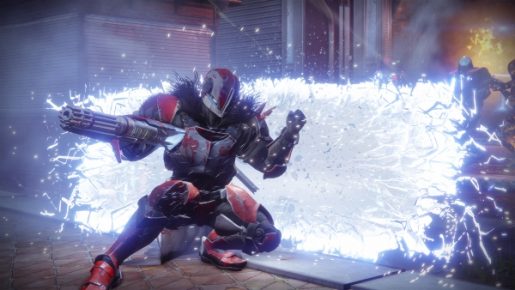 All the expected display modes like borderless windowed are available, as are field of view settings and 3D render resolution so you might be able to keep the game UI nice and crisp with a high-resolution screen even with weaker hardware. Full key rebinding is also present, the only setting that seems to have been omitted is the ability to remove weapon switching control from the mouse wheel; when that's the worst thing you can find to say about the available settings you know the game is in pretty good shape in that regard. There are a few awkward interface choices like having to hold a button to view your milestones but these are minor inconveniences which are quickly adapted to.
At times it is like an 80s disco with laser-like-tracers flying back and forth, colourful explosion and some odd fashion choices. Combine this imagery with space age tech, splice this with a load of peculiar aliens and you have the colourful worlds of Destiny 2. The game tries to combine elements of multiple genres a task that often ends in messy mixture. Bungie has managed to tick every box from each genre whilst making a game that sits somewhere in the middle. The shooting is incredibly solid, the locations are awesome and vast and the blend of an action-packed storyline, which can be played completely as a singleplayer adventure, combine into brilliance. The content on offer has not only thoroughly entertainment me to date but will continue to for many, many more hours yet. PC gamers may have missed out on the original but the sequel makes up for it!
[Editor's Note: Destiny 2 was reviewed on the PC and the game was provided to us by Activision for the review.]
Destiny 2 PC Review

,