Cuphead is a one peculiar title, especially those who would assume that this game would be a cute one. While looks can indeed be deceiving as Cuphead is an interesting title for an indie game. To tell you the truth, Cuphead is a one hard game. It can be compared to Bandai Namco's Dark Souls's difficulty where it can be get unbearable at times, especially for a run-and-gun game like this one. It's doable, but you definitely need a lot of patience if you are to conquer the game and finish it until the end.
Storywise, Cuphead doesn't have that deep of a story. The game puts you in the shoes of either Cuphead and Mugman who end up in Inkwell Isle. When they approach this so-called Devil's Casino, the two brothers find themselves gambling, where both end up on a winning streak. Unfortunately, lady luck isn't on their side as the Devil himself offers the two brothers a deal they can't refuse. With one more roll, they'll get a lot of cash or if they lose, they will lose their souls – which they do. To compensate with their loss, Cuphead and Mugman make a deal to the Devil just so they won't lose their souls. The devil agrees and they become a debt collector where both must traverse the Isle to collect dues for him. That's where the adventure of Cuphead and Mugman starts. It has a little dark-tone to it but the story works quite pretty well, especially with that 1930s animation style embedded into it.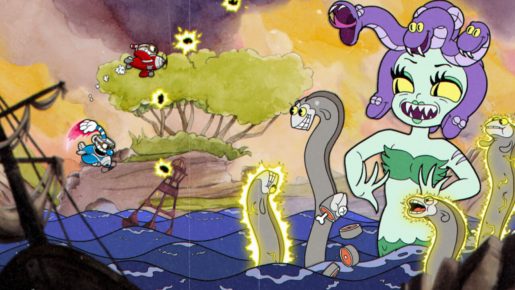 For those who are fond of the 1930s animation, they will fall in love with Cuphead. The visuals used in the game are similar to what you would have watched in a 1930s cartoon. All of its art has watercolor backgrounds, hand-drawn characters, and art that looks very Looney Toon-ish. Since this is the first time a game have done an animation style from the 1930s, it's quite new to everyone's eyes and a pleasure to watch and play, especially those nasty cute bosses that you get to take down.
Going through Cuphead will find you taking down a series of bosses. Majority of what you would be doing in the game is shooting bosses with several levels of run-and-gun mechanics. At the beginning of the level, you have three lives. Sure three lives sound a lot but when you get deeper into the game, you will feel that it's simply not enough. The game overall is hard, and it will really take a lot of your patience, or even test it for that matter. Luckily, after figuring out the patterns on how the boss moves, it can a little bit easier. But then, playing Cuphead requires a lot of skill.
To move one from area to the next, you will find yourself in an overworld map that has landmarks that marks what kind of level it is. Some of them are a series of boss fights, which I previously mentioned, while others are simply run and gun. There are also NPCs scattered throughout the world that gives you equipment that you can use to make the clearing the level easier. To do this, you will need a coin that you get to collect from a certain level. Aside from weapons, there are also power-ups that you can buy, or abilities that can buff either Cuphead or Mugman.
Assuming that you really can't get past a level, there's that a easier mode that you can choose before you start a level from the overworld map. While it's an easy mode, it still poses a challenge. Those who have a friend to play with, the game offers co-op mode. Sure, it made it somehow a little bit easier but there's still that challenge ahead. In my play through, it makes it more harder to play with someone as there's that mechanic where you are forced to revive your teammate. As for those who want a further challenge that it currently is, after beating the game, there's an Expert mode that is absolutely and ridiculously challenging.
Verdict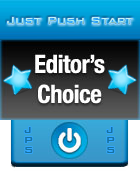 Cuphead is definitely for someone who wants a challenging platformer/run-and-gun game. In this age, there hasn't been a game that offers this kind of challenge, unique art, and wacky bosses to take down. If there's one thing that is a flaw in this game, it's definitely the challenge as it's not for everyone, especially for the faint of heart.
[Editor's Note: Cuphead was reviewed on the Xbox One platform. The game was provided to us by the publisher for review purposes.]
Cuphead Review

,