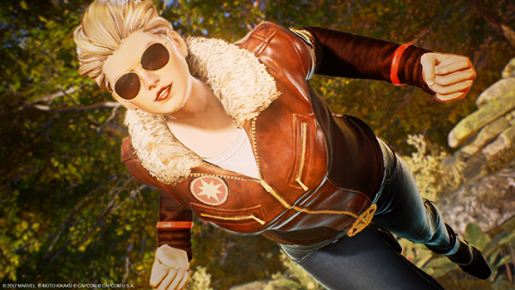 If you are getting Marvel vs. Capcom: Infinite on the PS4, an exclusive costume is heading your way. It's another costume for the character of Captain Marvel.
Capcom writes the following: "When accomplished Air Force pilot Carol Danvers was caught in the explosion of an alien device, she was imbued with super human powers. As an Avenger, she used her gifts to protect the planet. Now she is a member of the resistance, joining in the fight against the ultimate threat in this newly-formed universe — Ultron Sigma. By picking up Marvel vs. Capcom: Infinite on PlayStation 4, you'll be able to get this exclusive costume to fly into the battle with just as Carol Danvers did in her past."
If you pre-order the game, you also receive more costumes for the likes of The Hulk and more. Marvel vs. Capcom: Infinite is out on September 19th for PC, PS4 and Xbox One. You can check out for more details in the trailer posted down below.