Destiny's biggest problem has and will always be its popularity. With millions of fans, various perspectives and a wide range of skill level, expectations and more, it simply isn't possible to make a game everyone loves. This is a big motivator to many of the changes in Destiny 2, be it PVP balance, loot, clan implementation and countless more things. Some of these changes have been positive, like the new Titan and Warlock abilities, where as others have not, including the Hunter's ability. With so many changes, is it enough to make Destiny 2 live up to its perceived Destiny or did Bungie strike out again?
Destiny 2 starts by trying to improve the story. Following a Cabal invasion, where the Vanguard loses to the fearsome Red Legion, the story tries to explore what it means to live in a world without light. It's the type of story that would work in any medium besides gaming. To fully explore the concept, players would need to finish the story before they could enjoy the things that players enjoyed about Destiny and wouldn't be fun. Instead, your guardian finds their ghost and with it some light, which essentially means the only people without light are the three Vanguards and other NPCs. This changes the story to being more of a character study.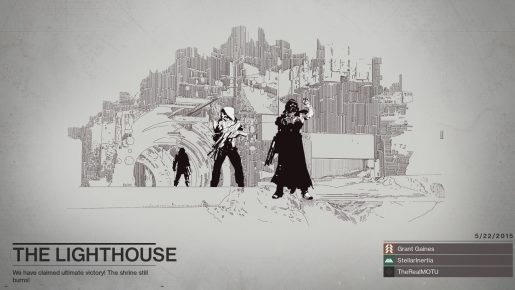 Zavala, Cayde-6 and Ikora deal with the loss in their own way. A good portion of the story focuses on what that means for them, like Ikora is now afraid, leading to them coming together for a final showdown. On the other end, Dominus Ghaul is also explored. His story is far from unfamiliar, though that doesn't stop him from being one of the series better villains. What holds the story back is the conclusion.
Nothing about the ending feels like our presence is needed. It's somewhat clear that if we didn't fight Ghaul humanity might've been wiped out, though with or without humanity, Ghaul's fate was likely sealed, making for an underwhelming end to the adventure.
In addition to story, Destiny 2 has several locations to explore, things to find, adventures to complete and more to do. Despite having four locations to patrol, the world feels significantly more interesting. Not only are the locations larger, there is plenty to see, with hidden rooms, varied designs and notable designs. This can make exploration a lot more fun, especially with improved public events and adventures.
For the most part, public events are the same as they were in the original. Go to a location, fight or defend something and then get some loot. Now these locations are on the map, along with a timer so you know how long to wait, in addition to having mechanics. When certain tasks are completed during a public event, it will increase to heroic with something new to do. It makes roaming around a lot of fun, especially if people join in. Adventures are also quite enjoyable, albeit a bit on the long side, and they're essentially a non-story mission that takes place in the overworld.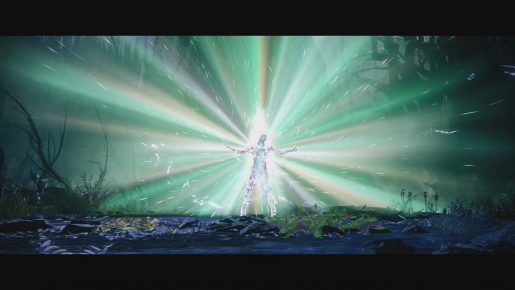 While players are doing that, there are lost sectors to explore and caches to discover. Both of these things are on the map, making it easy to find every cache, with lost sectors having bosses to defeat. None of these are hard to find, outside of one on Io. Lost sectors find most of their charm in adding a lot to explore or having a unique layout, which makes them stand out. Be it the one with the Fallen flag waving or just something crazy with the vex.
For those looking for higher tier content, strikes continue to be a lot of fun. Strikes are similar to the later ones in Destiny, meaning they're more mechanically driven and have their own elements to overcome. They also take place in new areas of existing places, making the worlds feel much larger than before. Think of what raids have done and just apply that to a strike. Unfortunately, there aren't a ton, but still a fun prep for the raid.
Like previous releases, Destiny 2 shrines brightest during the raid. This time it's more mechanically driven, with the focus moved away from large bosses. What stands out is how everyone has a role, but said role can be decided in advance and gets everyone involved.
After the first section, which is about cycling things, players need to be led through mist to gain a buff that allows them to kill these large beasts. It's tricky at first, but there are tricks to make it easier. After that is another section that boils down to listening to teammates, followed by the final boss fight where there is plenty to see. It also adds some interesting story elements, some that may or may not be important in the future, making them a must for anyone looking to see and do it all.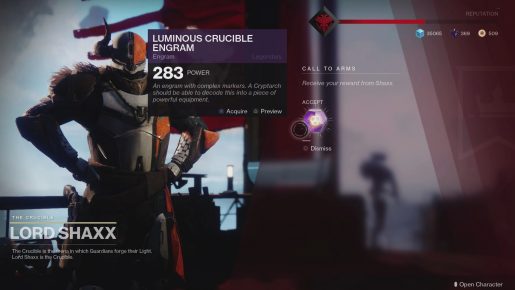 PVP fans will be delighted to know Trials is still around, just this time it's the Trials of the Nine. Here you swap between arming and disarming an objective with a finite amount of lives/revives. It isn't quite the same experience as Destiny, but it's a lot of fun for those looking for a more exciting experience.
Regardless of how much Destiny 2 does right, there are still some bad choices that hold it back. Small things, like making strikes and Crucible work off rotation is not the best choice. It would be nice to see all the modes/levels, be able to freely pick them and focus on what you find fun. This isn't too bad, just annoying.
Right now the biggest issue is the progression system. Based off how things are designed, there isn't much of a point to doing anything besides public events and the vast majority of things lose value upon hitting 265 power. At this point you're basically stuck with whatever gives you better gear, which has weekly lockouts, which hurts players desire to play.
The same is true for loot. For the most part, armor is more a choice of design, than perks. With the exception of a few things, most sets have the same basic roll, with an additional slot you can freely modify with mods from the gunsmith, so it is just a question of how long it takes to get the right set. Weapons are a little less interesting, as once you get the right one, your quest is over.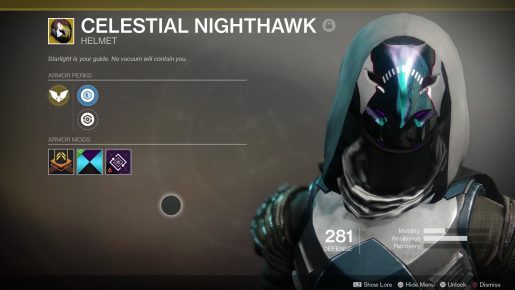 From there, weapons simply aren't as exciting as they use to be. Many of the more dynamic skills have been removed or are on fewer pieces, in favor of things like quickdraw, zen moment and other things that just make it easier to shoot. This doesn't make anything bad, just smaller differences and removes most of the need to grind for this or that, causing players to have less of a desire to play.
This lack of choice also appears with subclasses too. Part of the fun of this or any game with classes, is picking your build. In games like The Elder Scrolls Online, it's possible to make a DPS character an okay tank/healer and vice versa, as long as you built them a certain way. In Destiny 2, every player has a total of like 10 choices. These include subclass, grenade and jump type, one of two class skills and two basic trees. The trees are all or nothing, with the only way to lose a skill is to not unlock it and anything after. It isn't possible to mix and match or have any real depth.
Verdict
Destiny 2 expands on many concepts from the original, but in order to achieve greatness in one area, other areas were sacrificed. With a quick and easy level system, one that greatly favors one mode and eventually makes the majority of the game pointless, players have less reason to keep coming back for more. The removal of skill trees, weapons and armor being simplified to two or three choices, shaders being single use, mods being irrelevant until you nearly hit the level cap and more make it easy to walk away from Destiny 2.
Sure, it looks better, feels a little more balanced, possibly at the cost of some of the craziness from the original, has new places to explore. All these things turn a game people spent hours grinding on to something you boot up a couple times of the week as the motivation simply isn't there. Trials will help some, as it's as competitive as always, along with guided games, but for everyone else, Destiny 2 starts by seeming like an overwhelming experience that quickly starts to feel like the original. So, if you were hoping Destiny 2 would be everything great about Destiny with more, you'll be disappointed. But, if you love Destiny/playing with your buddies, it's going to be an experience you'll be happy with.
[Editor's Note: Destiny 2 was reviewed on PS4 platform. The game was provided to us by the publisher for review purposes.]
Destiny 2 Review

,