Nostalgia is big right now. Almost everything, from tv series to cartoons to even games are trying to capture that spark that made this or that great. Some, like Twin Peaks the Return or Samurai Jack accomplished this, but the same can't be said for games. Yooka-Laylee tried to recreate a 3D platformer from the Nintendo 64 days and it was disliked for precisely that reason. Thankfully, some games, like Sonic the Hedgehog, have a more timeless style, which is what made Sonic Mania so exciting. Not only did it look like a step in the right direction, it was reminiscent of Sonic's glory days. With sprits, returning to many beloved areas and more, is Sonic Mania the best Sonic game this decade or does it rely on nostalgia too much?
Like the original games, there isn't much of a story to Sonic Mania. Eggman and some robots find a chaos emerald and Sonic or Knuckles, needs to put a stop to him. This takes place across 12 different worlds, with several bosses, both new and old. Naturally, those who collect all the chaos emeralds will unlock the true ending and put a stop to Eggmans plan.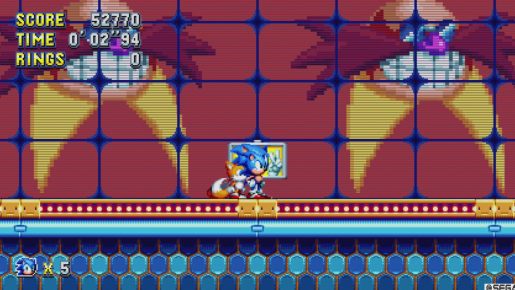 What makes Sonic Mania so interesting is that it seems to understand what made Sonic great in the first place. It wasn't just fast gameplay and smooth moves, but vibrant worlds and memorable music, both of which Sonic Mania has.
Fans of the franchise will have a blast playing through Sonic Mania, as it's fully with beloved locations, complete with their catchy tunes, and new twists on old favorites. What Sonic Mania managed to do is the same thing that made Spelunker HD so great. Since the levels are so faithful to the original, they feel like they were taken from the past.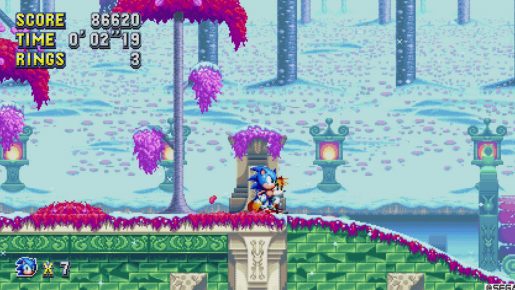 Players can expect to see the same enemies, layout schemes and more, which can make it seem derivative, but it also manages to have its own style. The new bosses, mechanics and more play a big role in the experience.
Beyond new stuff, Sonic Mania is clearly as a celebration of the past, having a lot of fun references to previous games and events. A few of the bosses' reference or are copies of some of Eggmans most memorable creations, with some being better than others. Probably the most interesting choice was the inclusion of Dr. Robotnik's Mean Bean Machine.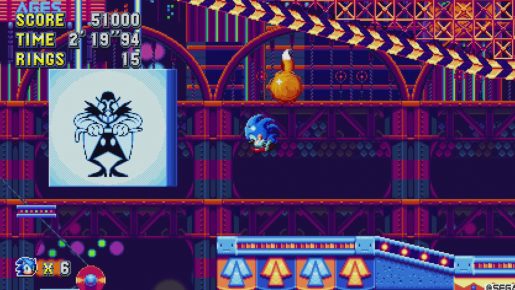 Another highlight is the ability to select different character configurations. Players can select Sonic, Miles (Tails), Knuckles or play with both Sonic and Miles or add Knuckles instead. Depending on which set up you select, the core experience will be different. Miles is great for exploration, where as Knuckles can go about puzzles his own way too. Even playing with two characters can make certain sections easier, giving players of any skill level or playstyle their own way to play.
Outside of mania mode there is also time attack, competition and extras. Time attack let's players see how quickly they can beat the game, with competition having two players race to the finish. Extras also lets players replay the ball mini-games or Mean Bean Machine.
Verdict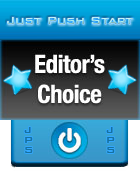 Sonic Mania is the best Sonic game in quite a while. Not only do the levels look great and retain the lovely music, they're a blast to play through. With each one having multiple paths, secrets and even bonus levels to discover, there is plenty for players to do. Plus, once you've seen all mania mode has to offer, there are still bonus stages to complete for additional modes, competitive to still experience. Needless to say, if you love Sonic or just enjoy classic platformers, Sonic Mania is a must.
[Editor's Note: Sonic Mania was reviewed on PS4 platform. The game was provided to us by the publisher for review purposes.]
Sonic Mania Review

,