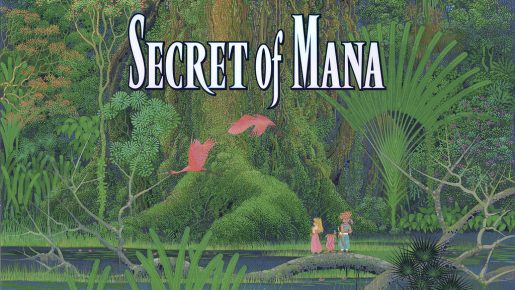 Square Enix has officially announced that it is set to release a 3D remake of Secret of Mana to the PS4 and PS Vita consoles next year. The game was a classic 1993 RPG for the Super Nintendo.
This 3D remake of Secret of Mana is releasing digitally worldwide on February 15, 2018. The game has been built from the ground up to feature updated visuals and better controls.
The game features voice acting as one of its best inclusions. There are also Japanese audio and/or subtitles for you to choose from as well. The game also has a newly arranged soundtrack. Lastly, the game has local multiplayer meaning you can play with up to three other players.
If you pre-order the game on PSN, you get  Randi, Primm, and Popoi as PSN avatars. Also included are DLC costumes including a Moogle Suit, Tiger Two-Piece and Tiger Suit. Check out more in the trailer below.