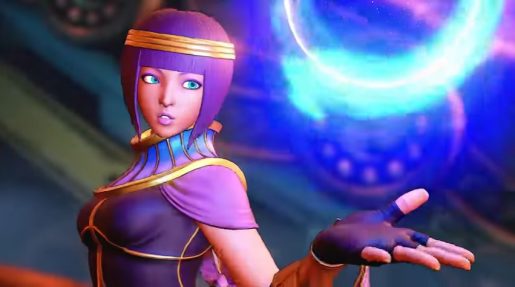 Capcom has revealed the newest character in Street Fighter 5 called Menat. She will be released on August 29th, and she is fast and very agile from the looks of things.
Much like other fighters, Menat will be available as DLC or you can grind it out and use in-game Fight Money to purchase her. As well as the character, new costumes are also going to be available on August 29th.
Street Fighter 5 is out now for the PC and PS4 platforms. You can check out the new trailer for Menat down below. Do you think you want to purchase her as DLC?