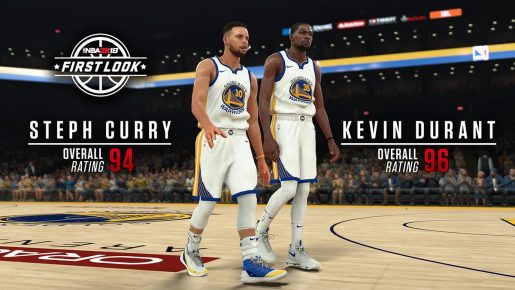 The ratings have been revealed for both Stephen Curry and Kevin Durant in NBA 2K18. It's safe to assume they will be one of the top rated players in the current NBA roster.
The NBA 2K18 Twitter page posted the picture you see above. It shows that Stephen Curry has a rating of 94 while Kevin Durant has an astounding 96 overall rating.
Durant proved himself to be a force to be reckoned with when he won the Finals MVP award earlier this year. People may not like how he switched teams, but he finally got an NBA championship.
Other ratings revealed so far have been Paul George and Kyrie Irving. Paul George has a rating of 91 while Kyrie Irving has a 90 overall.