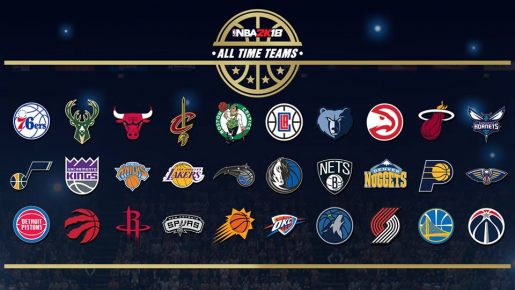 2K Sports is giving what the fans want in NBA 2K18. This is because the game is giving us "All Time Teams" for all the NBA franchises featuring the best players of all time.
2K Sports announced on Facebook:  "Breaking News! NBA 2K18 will feature All-Time Teams for all 30 NBA franchises, comprised of the best players in each team's history. Which players do you think should be on each roster?"
This means you can have teams such as Kobe Bryant playing alongside Magic Johnson or Michael Jordan playing alongside the healthy Derrick Rose. The possibilities are endless.
It's great that all the NBA franchises are included. In the past, they just selected some of the best teams to add. Now you can have dream teams going up against dream teams featuring past and present stars working together.