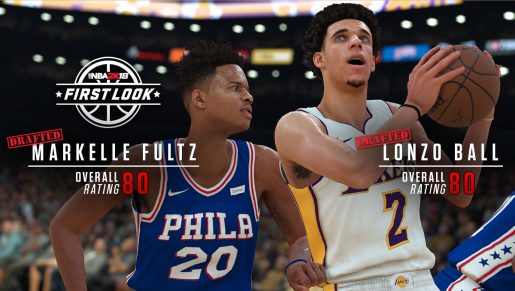 2K Sports has revealed the player rating for promising young rookie Lonzo Ball. You may have heard of him as the son of the very outspoken Lavar Ball.
The official NBA 2K18 Twitter page tweeted out a screenshot and player ratings for both Lonzo Ball and Markelle Fultz. Both of them have a player rating of 80.
Lonzo Ball won the Summer League MVP not too long ago and is the most hyped rookie this year. Things could go really well for the young man playing for the Los Angeles Lakers.
Ratings for players change over the season. It will be interesting to see if both Ball and Fultz can keep their 80 rating throughout the 17/18 NBA season. If they do good, the rating can go up but the rating can go down if they perform badly.