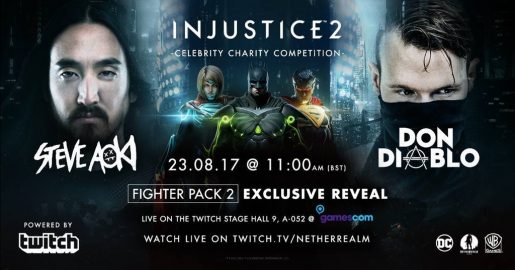 NetherRealm Studios will be revealing more of the fighters that will be in Injustice 2 DLC very soon. We may see some more special guests that aren't a part of the DC Universe.
At Gamescom 2017 next week, there will be a Celebrity Charity Competition for Injustice 2 as Steve Aoki faces Don Diablo. It's during this event we will see the new DLC characters.
There is some speculation that the new characters being added to the game will comic book character Spawn and Raiden from Mortal Kombat. It will be interesting to see who eventually gets added to the game.
The game is out now for PS4 and Xbox One. It is worth playing if you are a big fan of DC heroes and villains. Hopefully the two aforementioned characters are actually added.