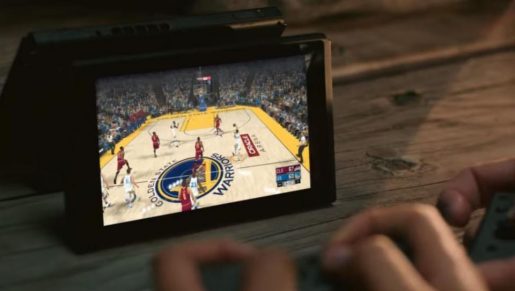 2K Sports has revealed the full list of classic teams that will feature in the upcoming NBA 2K18 video game. There is a variety of teams for fans to choose from.
Some of these teams have not been featured in the NBA 2K franchise before. It's cool that you can play as a mix of both old and new teams. You can sanction dream matches that aren't possible in real life. The list of teams can be seen below.
'01-'02 New Jersey Nets
04-'05 San Antonio Spurs
'96-'97 Miami Heat
'98-'99 New York Knicks
'11-'12 New York Knicks
'10-'11 Chicago Bulls
'05-'06 Memphis Grizzlies
'12-'13 Memphis Grizzlies
'03-'04 Los Angeles Lakers
'01-'02 Sacramento Kings
'10-'11 Dallas Mavericks
'15-'16 Golden State Warriors
'07-'08 Denver Nuggets
'11-'12 Oklahoma City Thunder
'07-'08 New Orleans Hornets
'13-'14 Indiana Pacers
The release date for NBA 2K18 is September 19th. 2K is not the only basketball game out this September because EA Sports is releasing NBA Live 18 too!