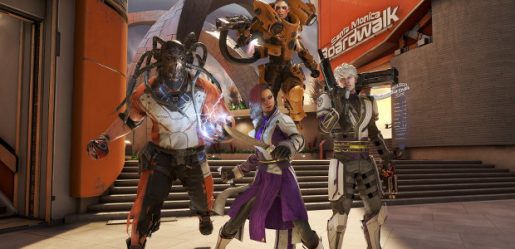 Those who can't wait to experience LawBreakers are in luck, since the open beta is now available for download. The almost 10 gb download will allow players to experience a good portion of what LawBreakers has to offer, including the extremely fun Blitzball, from July 28, at 7 a.m. PDT until the beta ends on July 31, at 7 a.m. If this beta is similar to the closed beta offered a few weeks back, players can look forward to unlocking special beta rewards for playing five matches.
If you've never heard of LawBreakers or just want more information, feel free to check out or impression of the closed beta.
LawBreakers is currently set to release on Aug. 8, for the PlayStation 4 and PC. Currently there are no plans to release on Xbox One, but recent interviews say it hasn't been ruled out. The same interviews also confirmed all DLC will be updates, thus free with purchase.