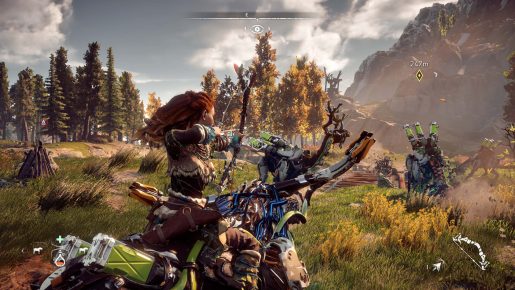 Sony has revealed info on what update patch 1.30 does for Horizon Zero Dawn. The update itself should be available to download for both PS4 and PS4 Pro owners.
Sony revealed all of the info on the PlayStation Blog. The update adds a New Game Plus to Horizon Zero Dawn. This keeps your character progression and inventory so it should be easier for you to complete it a second time. However, there is a cap of level 50.
If you want a bigger challenge, Guerrilla Games have added a new difficulty called "Ultra Hard". Machines will be more alert and their behavior is much more aggressive this time around.
Lastly, you can add some face paint to Aloy. This update should tide the time until The Frozen Wilds DLC comes to the game sometime later this year. Hopefully in the future, we can see a sequel!