There are countless reasons to be excited for Destiny 2 and only a few not to. Losing our progress and gear, most notably emblems, was a massive blow to the community. Thankfully, Bungie has confirmed getting 5,000 Grimoire and previously complete Moments of Triumph will award an emblem in Destiny 2, so at least there is something that indicates you were there and kicked ass. Beyond that, it marked a fresh start for the series.
In a lot of ways, it's like the release of The Taken King. Bungie saw there were issues, most notable being Black Hammer, re-rolling and elemental primaries, so they wiped the slate clean. This didn't fix all the issues, as the core mechanics were already in place, but Destiny 2 doesn't suffer from this issue. Right off the bat primary, secondary and heavy have been reworked, allowing for greater customization and set rolls to make things a bit simpler. The latter has some people disappointed, but time will tell if this is a good or bad thing.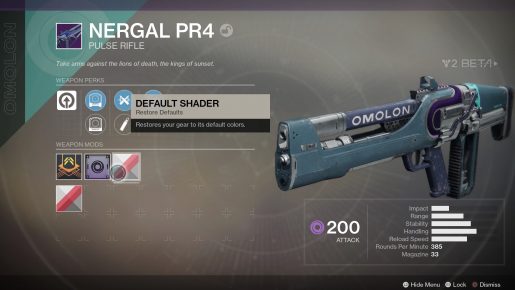 How the beta is presented goes a long way to show how Bungie's approach has changed. Instead of starting us at level 1 and expecting us to grind to experience everything, they put us at the end, complete with various legendary weapons, a good percent of the subclasses leveled and even a couple of exotics. Every class gets different starting gear, their own exotic and more, so there is ample reason to try every class out.
The most notable change is weapon power. Generally speaking, players didn't use a shotgun in PVE and fusions were a joke, outside of Sleeper Simulant. Based off what was shown, fusions are still not the best choice, keeping in line with the communities jokes about Bungie's repeated nerfs, but powerful enough to be an acceptable choice. On the other hand, shotguns feel powerful and seem to support a rush a gun playstyle, one that typically only worked in Crucible, opening the door to more exciting PVE action. Most of the other weapons worked the way you'd expect, with the new submachine gun seemingly offering little and grenade launchers working as you'd expect.
In addition to showing off a story stage, the new Crucible mode is available. Countdown is an attack/defense mode, with a touch of Trials. One side will attack up to three different points and the other side needs to defend it. After the round is complete, teams will swap objective, forcing both sides to show their skill at both objectives. This mode also features a fixed amount of lives, so you can complete the objective or kill everyone. Naturally, this limits tactics, as you can't rely on revives to win, but hopefully it will result in better tactics. Based off what I saw, there is certainly the potential for deep gameplay, which is half the battle.
After playing as all three classes, what really stood out was the imbalance between Hunters and other classes. This has been a point of discussion in the community since the gameplay reveal event. With the possible loss of invisibility and the chance of Nightstalker missing at launch, Hunters have the weakest PVE game.
Just looking at their skills compared to Titans and Warlocks, there are clear uses for both classes. Even in PVP I saw more creative uses out of the Warlock's field ability and Titan shield, than Hunter's combat roll. If bosses/raids move away from stand and burn methods this might not be a problem, but that is a pretty big if. The included strike illustrates stand and burn is not the best approach, so there is hope, though I wouldn't say it helps Hunters either.
With every class losing something, be it self-revive or certain buffs, it's hard to see the advantage in having a hunter, outside of the possibility of better DPS. The ability to dodge and roll could come in handy as a way to maximize DPS, especially during more dynamic encounters, but for stand and burn situations, it might not even be advantageous.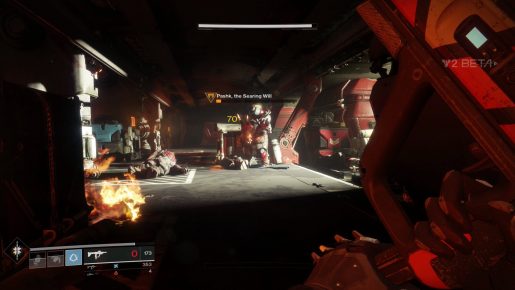 This is a real shame, as Arcstrider seems to be everything people wanted Arc Blade to be. Instead of being a pathetic low damage strike, it is able to melt cabal and safely clear enemies, provided you know how to maximize your skills. The same is true for Golden Gun, which now has greater value as a mob killer than ever before.
Right now, Destiny 2 makes a lot of welcome improvements. Locations look better and exciting, enemies have new tricks, there appears to be more of a story, weapons have power and even new locations to explore. It's just choices that seem to put Hunters in a bad spot in PVE and okay in PVP that are worrying. With all the advancements to make the experience more accessible, it will be disappointing if the games first Super Good Advice was to not play as one of the classes.