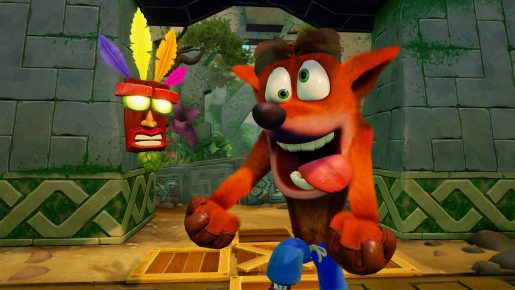 Crash Bandicoot N. Sane Trilogy defied all of the odds to become the best selling game on the PlayStation Store in Europe for the month of June 2017. Pretty impressive since it only came out during the end of June!
As revealed on the PlayStation Blog, Crash Bandicoot N. Sane Trilogy topped the charts in June beating out the likes of Tekken 7, Call of Duty:: Modern Warfare Remastered, Wipeout Omega Collection and more.
It's very impressive since the game came out on June 30th, 2017. It outsold games that came out way earlier in the month. This goes to show us that fans have been wanting to see Crash again for a long time.
On a related note, ThisGenGaming says physical copies of the game in the UK are pretty much sold out everywhere. Due to high demand, the prices for some physical copies being resold are getting really high. Hopefully more stock arrives for those missed out.