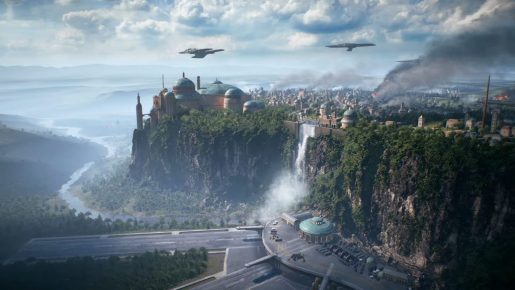 EA has revealed new gameplay footage for Star Wars Battlefront 2 and it looks like it will be a huge improvement over the first game. The graphics looks insane!
The majority of the trailer shows the planet of Naboo and it looks beautiful. You can be Battle Droids, Clone Troopers and a ton of heroes and villains. Not to mention spaces battles are included at launch.
EA also said that they listened to fan feedback so Star Wars Battlefront 2 should be a better experience for gamers. One of the cool things about the game is that DLC will be free. Characters such as Finn and Captain Phasma will be free to download when they become available.
The game releases for the PC, PS4 and Xbox One platforms on November 17th, 2017. You can check out the awesome looking new trailer for the game below.