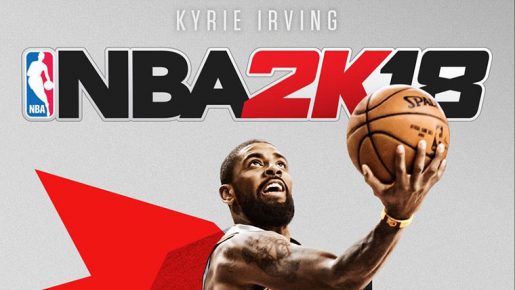 2K Sports has announced and revealed that Kyrie Irving is on the cover for the main NBA 2K18 game. For those wanting to know, Shaq is on the cover for the Legends Edition.
2K Sports says: "All-Star Caliber, Elite Scorer, Premier Point Guard and an NBA Champion. 2K Sports Presents, KYRIE IRVING. NBA 2K18's Cover Athlete."
Irving was also on the cover for NBA Live 14 back when it came out in 2013. It will be interesting to see who EA chooses to be on the cover for the competing NBA Live 18 video game.
As some people know, Irving is an NBA Champion after the Cleveland Cavaliers won last year's finals against the Golden State Warriors. This year, it's another rematch between the two teams. You can also check out more gameplay from the new game below.