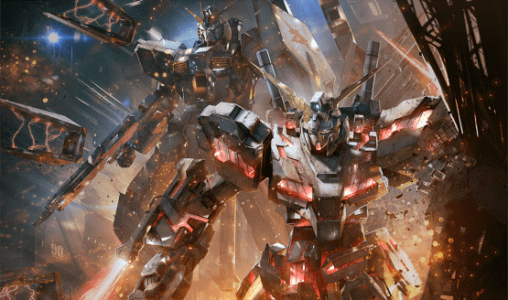 Anime games tend to go one of two directions. Either they choose quality over quantity or do the reverse. Sometimes quality can be awesome, like Dragon Ball FighterZ, but often times quantity is preferred. Like I often mention in my reviews of anime games, there is a certain amount of wish fulfillment that comes into play. Even if the latest Naruto fighter isn't as deep as Dragon Ball FighterZ, the thrill is being able to select practically any two characters throughout the series and have them duke it out. Gundam Versus gets this and goes for quantity over quality, but in a way that doesn't sacrifice too much quality.
What makes Gundam Versus stand out is the staggering number of units, across an equally impressive number of series. Going through the list you can find practically any unit you want, be it Crossbone Gundam or the iconic RX-78-2 Gundam. In fact, I only noticed one series missing, which happened to be my favorite, Mobile Fighter G Gundam. Sadly, this means Master Gundam, God Gundam and so forth are not currently part of the game. This could change with future DLC, though it was strongly implied this series will not be included for the foreseeable future.
That aside, there are plenty of other units to choose from. Each has their own flare, close range and distance attack to set them apart.
One nice thing is that the combat is pretty straightforward. Once you find a unit you want to attack, you can move towards it, be it by flight, running or charge and then attack. How well you manage your resources and pay attention to your surroundings will determine your success. Even if you're not that good, it seemed simple enough where you should be able to beat or at least hold your own against the AI, allowing almost anyone to have fun.
With its release set for this fall, Gundam Versus has plenty for fans to be excited for. Sure, some popular series aren't included, but this could be the gateway to more Gundam titles.