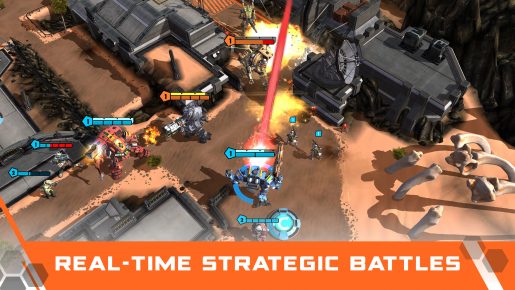 Titanfall is no longer just an FPS franchise as a new game is being released that will be available on mobile platforms. This new game is a real-time strategy video game.
As announced on the official website, this new game is being called "Titanfall Assault" and it will still have the pilots and titans you love but in RTS form. The features of the game can be seen below.
Deploy your Pilots and Titans in fast-paced, fluid battles
Fight head-to-head in dynamic Real-Time Strategy warfare
Deploy your forces on multiple maps across The Frontier
Combine and conquer with a powerful deck of Pilots, Titans, and Burn Cards
Upgrade your squad to conquer the Frontier
Pre-registration for the game is available now. No release date has been revealed yet, but it will be available to download later this year on both the App Store and Google Play.