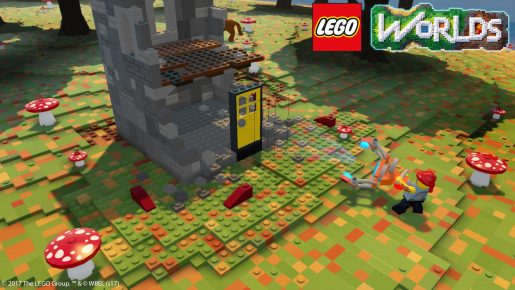 Lego Worlds has received its first big update today and it finally adds a Sandbox Mode that is available from the start. Previously you had to collect 100 gold bricks to earn this mode.
The new update patch for Lego Worlds was announced on Steam. The Sandbox mode allows you to "have all of the tools, objects and bricks unlocked from the start". It's something Lego Worlds owners have been wanting since launch so it's great to finally get. Collecting those 100 gold bricks was a pain…
The game also adds some content that is featured in LEGO Nexo Knight and LEGO City Emergency. This includes vehicles, characters, themes and a whole lot more. The update itself is just over 1GB in size.
If you want to read all of the patch notes, you can do so now by clicking here. TT Games is looking to improve the game in the future so make sure to give them as much feedback as you can.