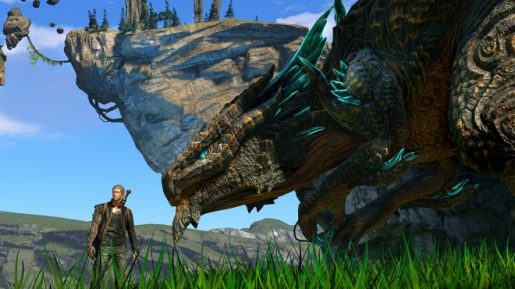 Even though Scalebound was cancelled a couple of months ago, Microsoft has renewed the trademark for the name recently. This has sparked discussions that Microsoft wants to revive the game.
As spotted by SomosXbox, Microsoft filed an extension for the trademark for Scalebound Trademarkia. The renewal for the trademark was done on May 3rd, 2017.
Interestingly enough, Craveonline reports that an insider called X-Rays on Twitter has heard from sources that development for the game has resumed. Bear in mind, this is a rumor, but the file trademark renewal is true.
All the insider says is that the IP is still alive. It's possible PlatinumGames might still be involved as it's hard to believe that they will restart the project from scratch with a new developer. Hopefully some big surprises are in store for us at E3 2017!