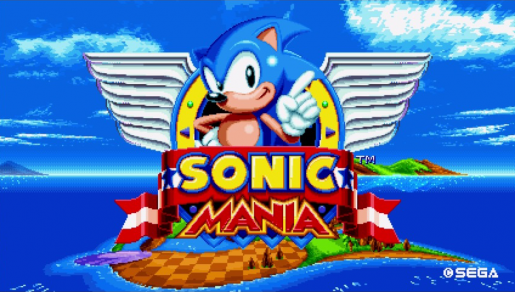 The ESRB has given us a description on the upcoming Sega video game Sonic Mania. It sounds like the game will be your more traditional Sonic style title.
The game has been rated for everyone. The only content descriptors is that it has mild cartoon violence. It is a 2D style Sonic game with retro graphics.
The rating summary says: "This is an action-platformer in which players assume the role of Sonic as he zooms around colorful "zones" and attempts to defeat Dr. Eggman. As players run and jump through whimsical environments, they can jump on enemies' heads, causing them to transform into small woodland creatures. Boss battles sometimes depict characters shooting "cartoony" bombs and/or oversized missles; Sonic reacts to damage by losing coin-like rings and falling off the screen when defeated."
As you can see, the game has all of the classic features as the older games. It doesn't sound like it will feature anything too new. The game will be released later this year for the PC, PS4, Xbox One and Nintendo Switch platforms.