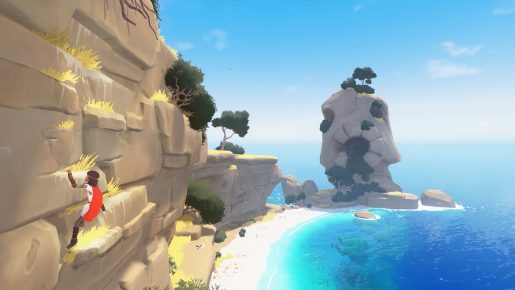 More details have been revealed for Rime in the game's ESRB listing that was put up earlier today. This is a new adventure game coming to PS4, Xbox One and PC later this month.
Rime has been rated for everyone over the age of 10. It just features "Fantasy Violence" and its main content descriptor. This game has cartoon style graphics, so it shouldn't be that violent for young players.
The rating summary says: This is a puzzle-adventure game in which players assume the role of a young boy stranded in the ruins of a mysterious island. As players traverse platform environments and search for clues, they must solve puzzles in order to progress. Several areas contain ghoul-like enemies that siphon energy from the player's character and must be defeated with beams of light. Some sequences contain thematic elements and additional acts of violence: a character falling from a boat in a storm; a creature struck by lightning.

The game's release date is on May 26th, 2017. It's out first on PC, PS4 and Xbox One. A Nintendo Switch version of the game will be out later this year in the third quarter.