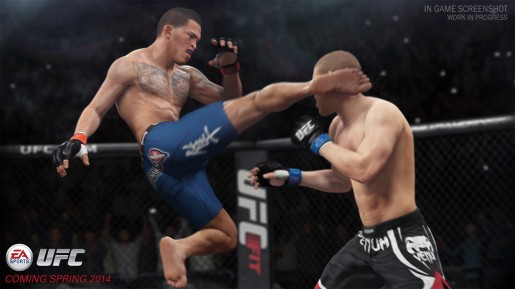 MMA fans will be happy to know that EA Sports UFC 3 will be coming out early next year for the PS4 and Xbox One consoles. This continues the bi-annual release for the series since 2014.
EA announced that EA Sports UFC 3 will be released in the first quarter of 2018. This window includes January 1st, 2018 until March 31st, 2018. They said the game is out on consoles, which could mean they are snubbing the PC again.
EA took over the UFC license after closure of the original THQ. The first game had flaws, but things improved with the 2016 release of the second game.
The UFC is still the most popular MMA promotion in the world. It will be interesting to see what new features EA Sports can bring to the table.