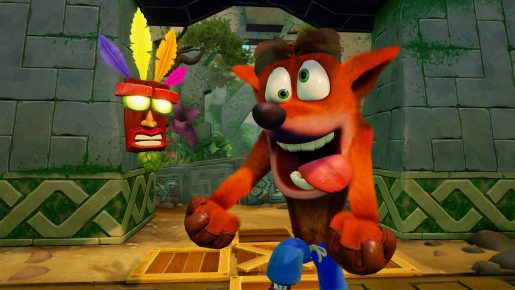 If you are a heavy trophy hunter, you will be happy to know that the upcoming Crash Bandicoot N. Sane Trilogy has three platinum trophies for you to collect. This is awesome if you want to increase your collection.
As reported by Daily Star, Vicarious Visions Producer Kara Massie revealed this news via a recent press event where they were showcasing the latest build for Crash Bandicoot N. Sane Trilogy .
This means you can get a trophy each for the first game, the second game and the third. Presumably to get Platinum in each game, you need to get 100%. This includes unlocking all the levels, breaking every box, collecting the crystals and more.
Getting 100% is doable in each game as I managed to do it back in the old PSOne versions. You will have to do it all over again if you plan on buying this PS4 remaster on June 30th, 2017 when it comes out.