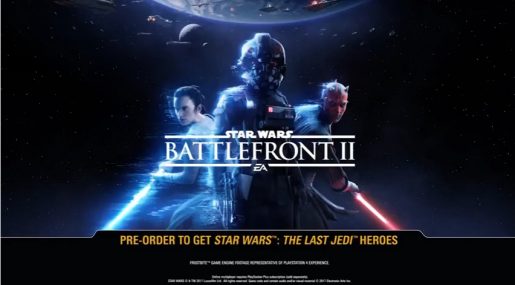 EA already announced the release date and revealed the full length trailer for Star Wars Battlefront 2. Now some other cool info has been revealed about the game.
First of all, Mashable interviewed Star Wars Battlefront 2's creative director, Bernd Diemer and he confirmed that the game does not have a Season Pass. The reason for this is because they don't want to segregate the gaming community.
This is a good move as it means the population count should be high for all maps and modes. Making people pay for additional DLC lowers the player count and some people may not be able to find people to play online with.
It was also revealed that offline co-op returns, but only for the PS4 and Xbox One versions. There will not be a splitscreen mode available for PC gamers.
Lastly, the single player campaign will see through the eyes of an Imperial soldier named Iden Versio played by Janina Gavankar. According to Gizmodo, the story will be canonical so it will fit into the official Star Wars timeline. The character is featured in a novel that will also be out later this year.
Hopefully the campaign is epic and not too short. That being said, it sounds like the multiplayer side will have a lot more content compared to the first game that came out in 2015. Star Wars Battlefront 2 releases on November 17th, 2017 for the PC, PS4 and Xbox One.